Description
THRIVE Masterclass
Feel connected to your career & family
Work-life balance often feels unobtainable when we're managing the colliding demands of our everyday job and family time. What would life be like if our various roles integrated seamlessly without compromise on career opportunity or our relationships?
The THRIVE Masterclass helps you to reflect, review and reinvest in what's important to you. This will enable you to connect your personal and professional life in a way that works for you, your team and your family. Work-life integration is absolutely possible (in fact, it's enjoyable!) and in this masterclass we work with you to discover how.
Hear from expert work-life balance coaches – as well as other working parents – as we support you to:
Refocus your priorities – personally and professionally
Unlock ideas for improving how you juggle everyday job demands and family life
Create an integrated and sustainable career and family wellbeing plan


Who is this course for?
Everyone at any career and life stage. It is best attended:
When you are re-evaluating your career and life plans and goals
When you want to focus on your own balance and wellbeing
If you'd like support from career management experts on how to take your career, family and personal wellbeing to the next level
If you wish to set a new direction and pathway for success at work and at home





What you get?
The THRIVE Masterclass provides you with valuable resources, including:
A 3 hour face-to-face

Workshop

A comprehensive

Toolkit

The opportunity to talk to and hear from

other working parents

experiencing similar challenges
Access to podcast series including

The Career Wellbeing Show

and

The Balance & Wellbeing Podcast

Guidance from experienced

Executive Coaches
1-on-1 coaching sessions are available on request before or after the workshop. These are at an additional cost. Please enquire via info@parentsatwork.com.au.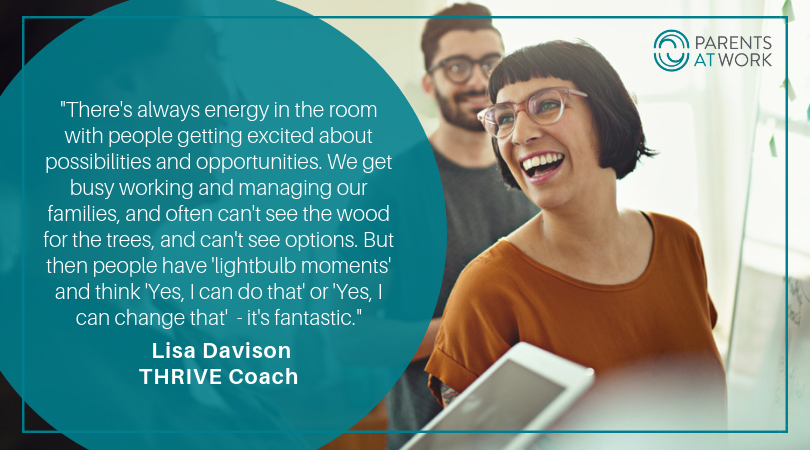 Run a THRIVE Masterclass in your workplace
If you'd like to host a THRIVE Masterclass internally for your team or workplace, we deliver tailored THRIVE sessions. Please contact us on info@parentsatwork.com.au and we will tailor it accordingly.
We currently run the THRIVE Masterclasses around Australia and internationally.
Thank you to the following workplaces for hosting our THRIVE Masterclass: AGL, Baker McKenzie, Deloitte, Experian, KPMG, Lendlease, Norton Rose Fulbright, Page Group, QBE, VFMC and Westpac.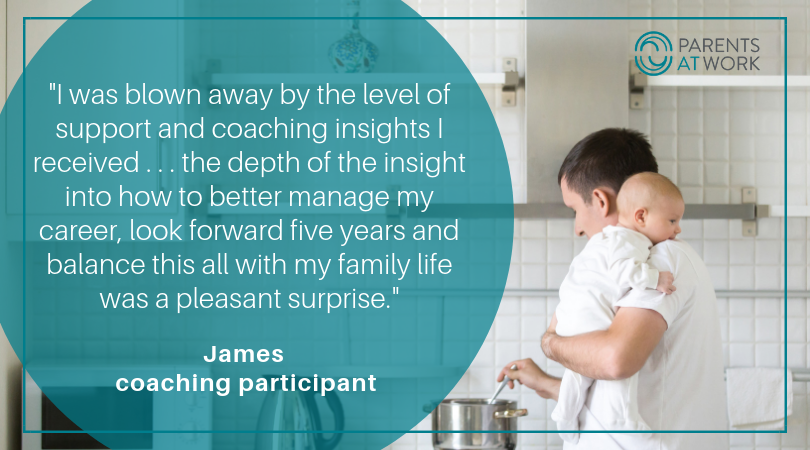 Testimonials
"Thank you for the awesome program. It helped me realise other mums have the same challenges, helped me lift the constraints I have been placing on myself and gave me tools to make it happen. Thanks for the kick start." Kristie | Westpac Group
"The Forum was really interesting and very helpful, so thank you. The interview went really well (even used a few tips from the Forum) and I got the job. No start date as yet but they have agreed to my requested hours! So again thank you, I would not have been so confident asking for them without the Forum." Kirsty | Veterinarian
"It was a fantastic day, the presenters were so professional, yet down to earth and I really felt I could open up about some of the issues I was facing. It was great to leave knowing that I can have greater confidence in my ability as a mum and a professional to get things working really well and that I can go after what I really want." Megan Fox | PeopleBank
"Yesterday's seminar was very empowering and great for motivation. Emma has a great presence and really talked through all the 'head space' questions / queries all returning to work mums ask themselves. She was able to put perspective to them as well as highlight some common pitfalls. Thank you so much for the opportunity to attend. It is not necessarily something I would have thought to go to myself but since attending I would recommend to all my friends" Return to Work Parent.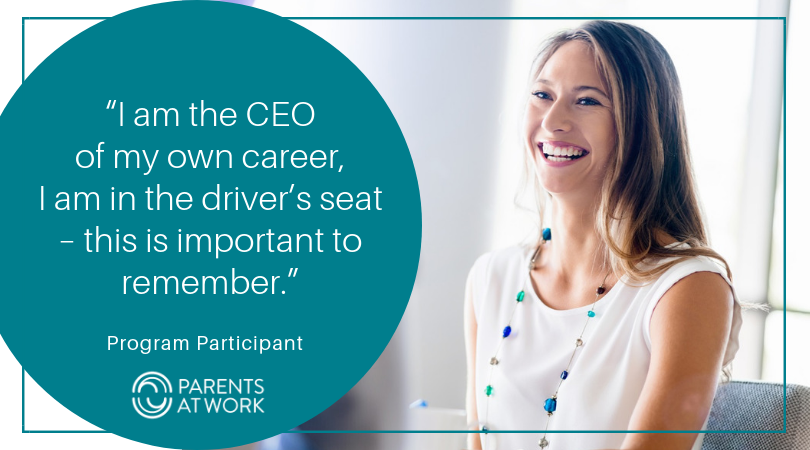 Questions?
Please contact our concierge team on 02 9967 8377 or bookings@parentsatwork.com.au