Sydney Sustainability Drinks - Wed 9 Sep - Biodiversity & Conservation

Wednesday, 9 September 2015 from 6:00 pm to 8:00 pm (AEST)
Event Details
SYDNEY SUSTAINABILITY DRINKS
BIODIVERSITY & CONSERVATION

AUSTRALIAN BIODIVERSITY MONTH

Australian Biodiversity Month is held in September each year and aims to promote the importance of protecting, conserving and improving biodiversity both within Australia and across the world.
To coincide with Biodiversity Month, we have an amazing line-up of speakers for Sustainability Drinks on Biodiversity & Conservation on Wednesday 9 September. 
The last event was overbooked with over 240 RSVPs. This event will be strictly limited to 100 guests. Don't miss out, register now!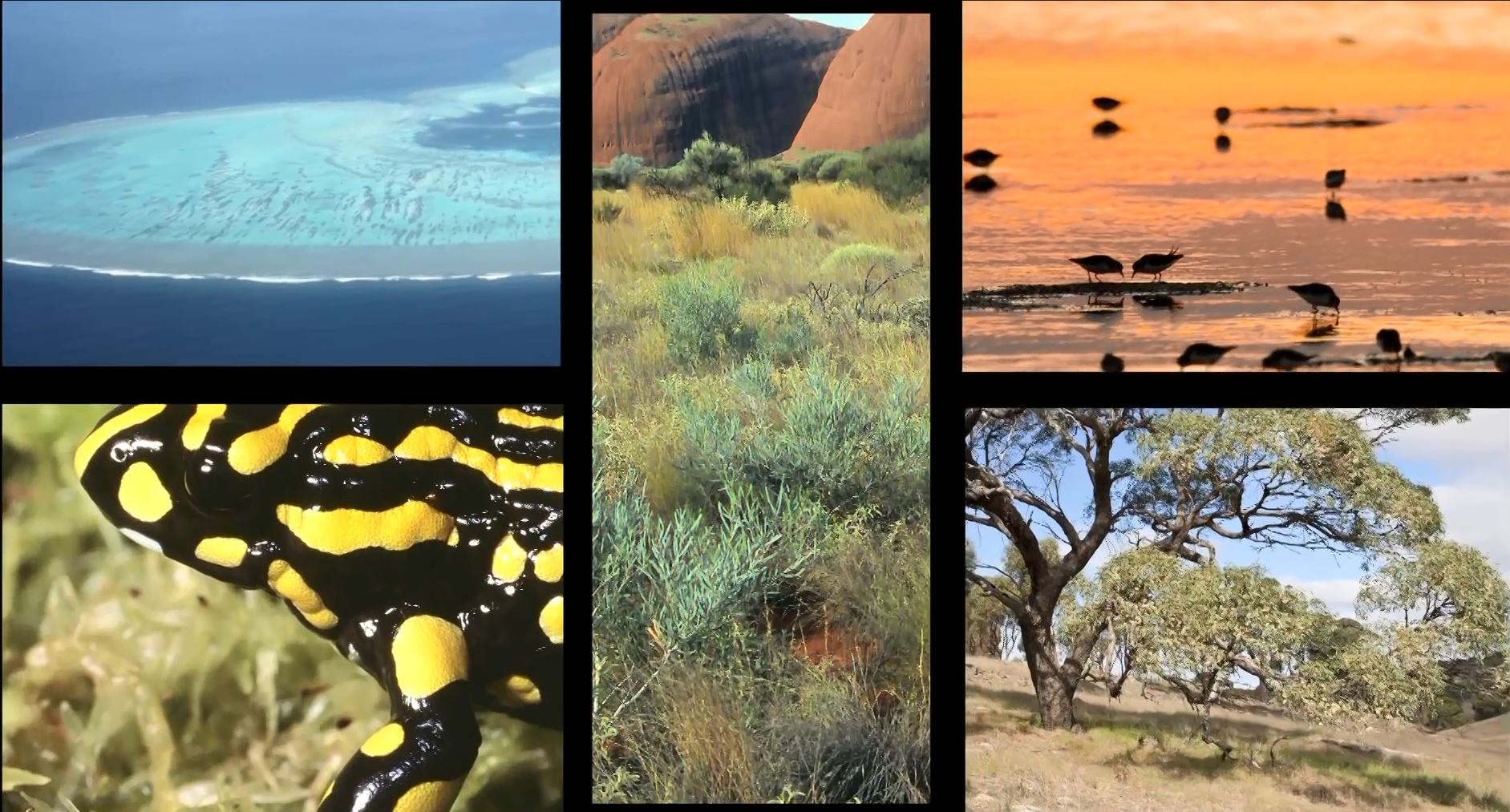 Sustainability Drinks Sydney is held on the 2nd Wednesday of each month at the Loft Bar, Ultimo, between UTS and Prevue Eyewear just 4 min from Central Station. Entrance is free but please register.
SPEAKERS
 
 

Matt Willson, National Manager, Business Partnerships - WWF

Matt Willson leads on private sector partnerships, business engagement, and corporate philanthropy for WWF (the World Wildlife Fund) in Australia. Matt's role is to engage and broker partnerships with major retailers, manufacturers and brands, traders and investors focused on reducing biodiversity, water and climate impacts from agriculture, forestry, fisheries, and aquaculture. This has included responsible sourcing partnerships with the likes of Blackmores, Bunnings, Coles, Kimberly-Clark, Officeworks, Simplot, Tassal and Unilever.


This work forms part of WWF's global market transformation initiative which seeks to change the way key commodities are sourced, produced, processed, consumed and financed. Matt also provides an advisory and capacity-building role to WWF business & industry teams across Asia-Pacific. Matt joined WWF in the UK in 2007 and moved to the Australia office in 2008.

Matt previously worked at the Zoological Society of London, UK in business development and project management roles. He has also co-led sourcing of bilateral and multi-lateral government funding for a humanitarian landmine clearance organisation, and developed and provided operational oversight for environmental conservation and biodiversity research projects across East Africa, Central America and South-East Asia. He holds an MBA from Imperial College Business School, UK and BA Economics & International Studies from the University of Warwick, UK.

 
 
 
 
 
 

  

Rob Owens, Senior Field Environmental Advisor - Origin Energy

Robert is a Field based Senior Environmental Advisor working for Origin Energy on the APLNG Project based in the Surat Basin, Queensland. Rob has been working on the APLNG Project for the past two and a half years and is a part of the Project Delivery Team constructing lease pads and water and gas pipelines.  Rob manages and monitors the performance of numerous Contractors working on the project to ensure that all compliance matters are adhered to, including all relevant legislation, environmental approvals, the Construction Environmental Management Plan and all internal Origin HSE Management Systems.

 
Rob's main duties include providing recommendations for onsite Environmental improvements and offering technical advice on relevant Environmental matters such as erosion and sediment control, water and land management, flora and fauna, rehabilitation and final reinstatement.

As an Environmental Advisor, Rob works closely with construction personnel, engineers and management teams to minimise environmental harm, ensure compliance with environmental approvals and offer practical advice so the project can achieve success. He is pragmatic and passionate and cares about the environment and the future stability of the planet.

Previously Rob worked at Ertech as Environmental Advisor providing advice and supervision for the Chevron operated Gorgon LNG construction site, Calibre Engenium as Site Environmental Advisor for Rio Tinto Iron Ore, and Sinclair Knight Merz as Environmental Scientist responsible for Environmental Management Plans (EMP), Environmental Assessments, environmental monitoring, on-site field investigations, auditing and community consultation.

 
 
 

Dr Daniel Ramp, Director of the Centre for Compassionate Conservation - University of Technology, Sydney


Dan is a conservation biologist who has written on concepts in landscape ecology, behavioural ecology, road ecology, human-wildlife conflict and ethics in decision-making. He has been a key figure in the development of the international movement of Compassionate Conservation, which represents a paradigm shift in how we protect and interact with nature. Its guiding principles are "first, do no harm" and that individuals matter in decision making. Somewhat controversially it promotes equity among species, whether native or non-native, but it is this principle that provides an engaging and robust pathway for coexistence between humans and nature.

 

He established the Centre for Compassionate Conservation at the University of Technology Sydney in 2013 and as Director overseas its research and teaching programs across five faculties. Compassionate conservation is a rapidly growing international and cross-disciplinary movement that promotes the protection of captive and wild animals as individuals within conservation practice and policy. Compassionate conservation stipulates that we need a conservation ethic that prioritises the protection of other animals as individuals: not just as members of populations of species, but valued in their own right.

Dan is also a Senior Lecturer in the School of Life Sciences at UTS, teaching animal behaviour, animal physiology, and wildlife ecology, and previously was an ARC Postdoctoral Fellow and then Senior Research Fellow in the Centre for Ecosystem Science at the University of New South Wales. The kangaroos are his greatest passion and he did his doctoral research on individual decision making in eastern grey kangaroos at the University of Melbourne. His best/worst skill is being able to work facts on kangaroos into any conversation.
SUSTAINABLE JOBS LISTINGS
Make sure you are there to join in the fun.
An open invitation is extended to all who are "passionate about sustainability" to come and mingle with like minded people and listen to a speaker share their sustainability story.
Scheduled from 6pm-8pm, most of the evening is networking. There is a short presentation from our main speaker at 7pm with guest speakers following.
When you register to attend, please share with your social networks and encourage other interested friends and colleagues to register and join us for a great evening.  Our volunteers can have professional name tags ready for collection at the door. For courtesy, please contact us if you register and then cannot attend.
No need to print tickets, simply register for free online >24 hours prior to the event to get your own personalised Sustainability Drinks name tag. Late arrivals can also register at the door.
When & Where

The Loft Bar
15 Broadway
Ultimo, NSW 2007
Australia

Wednesday, 9 September 2015 from 6:00 pm to 8:00 pm (AEST)
Add to my calendar
Organiser
Sustainability Drinks emerged with a casual get together of ten people and now, 8 years on, offers an environment which nurtures and fosters the sharing of sustainability success stories and hosts thousands of people each month across Australia.
The Sustainability Drinks belief is that through the sharing of ideas, and stories of success, we can help create the change that we want to see in this world.
These events provide an opportunity to meet other people interested in creating a more sustainable world, exchange ideas and hear different perspectives about the social and environmental challenges we face. Attendees meet a wide range of passionate people who are interested in making a positive difference.

At Sustainability Drinks you buy your own drinks and the atmosphere enables people to introduce themselves and feel comfortable with meeting new people and exchanging ideas. We encourage people to join us and invite friends and colleagues who share the same values.
An open invitation is extended to all who are "passionate about sustainability" to come and mingle with like minded people and listen to a speaker share their sustainability story.
When you register to attend, please share with your social networks and encourage other interested friends and colleagues to join us for a great evening.