Description
After a hugely successful debut event, the 5Why Sydney Street Pub Crawl returns for a second edition!
If you're new to Sydney, love a cheeky night on the town, or just keen to meet new legends in your life - this is for you!

The bar scene is amazing here, sometimes hard to wrap your head around - so we got chu. From established venues to all night ravers, we'll show you some of the most epic spots in Sydney for less than 4 drinks on the weekend!
NEW: TEAM v TEAM! And at the second edition get ready to jump into squads, friend v friend, as we take the competitive stakes up a notch! You'll get a coloured wristband at the start of the night, and you'll be in teams for games & challenges throughout the night - so bring your A game.
NEW: DOPE SHIRTS! Keen to have (something) to remember the night by? Well due to all of the popular demand, we're designing a specific 5Why 'Crawler' T-Shirt that you can wear on the night and keep for the future. People will defs be catchin' you outside.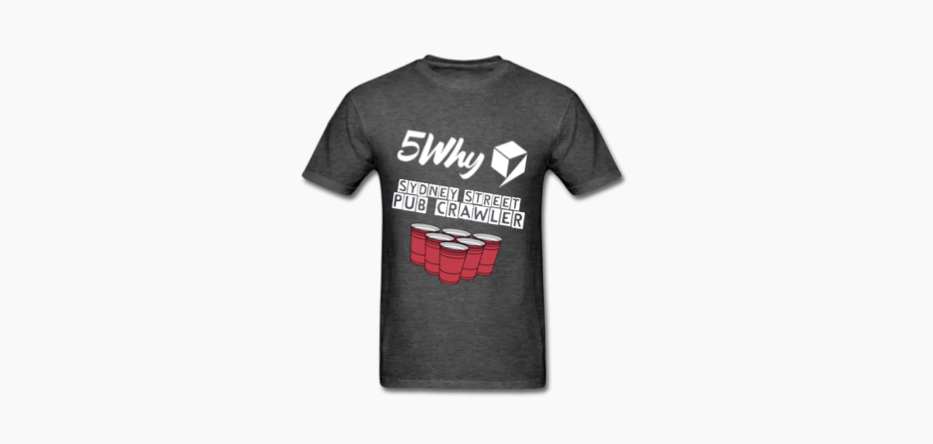 THE DEETS
+ Minimum 3 FREE Drinks (+ snacks)
+ Venues including Soda Factory, Lord Roberts Hotel & many more
+ FREE FOOD @ THE FIRST BAR
+ Spirits, beer & wine discounts at every venue
+ All provided on a tour from locals who've worked in the Sydney bar scene

If you desire partying on (which we strongly encourage) you're free to depart the crawl and revel on into the early hours – just know when the clock strikes 11:30pm we take no responsibility for what meddlesome things happen post. So gather your mates, tell your Mum and shout it from rooftops, this event will sell out so get in quick!