Film Screening of new film on Jack Mundey's life and politics.
About this event
Jack Mundey was part of a radical team that won the union leadership of the Builders Labourers Federation (BLF) in the 1960s.
After winning safety on the job, sick and accident pay, the BLF went on to fight apartheid, give solidarity to First Nations peoples, fight for jobs for women, for black and then green bans. Those bans saved many heritage and environmentally significant sites.
This short film is a tribute to Mundey. Film is 30 minutes long. Q& A with guest speaker and co-film makers Jill Hickson and John Reynolds. And Howard Bryne, Construction Forestry Mining Maritime Energy Union activist.
This film screening will discuss the Dare to Struggle Film Festival, which the Jack Mundey film will feature within.
Hosted by Green Left.
Entry: $5/$10/$20. No one turned away.
Tasty meal and cheap drinks available.
Contact 0403 517 266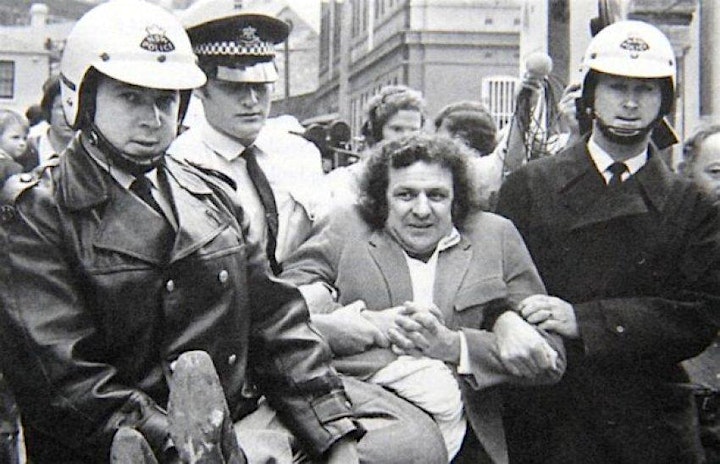 Organiser of SYDNEY SCREENING: Jack Mundey, his life and politics