About this Event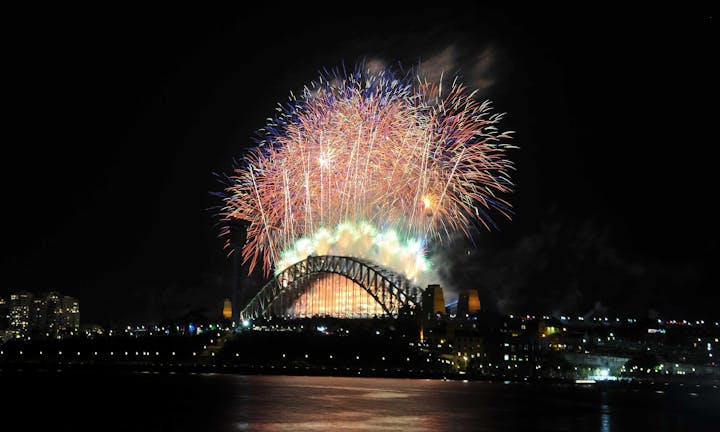 Pirrama Park Wharf Viewing, 2019 Sydney New Year's Eve
Park Venue: Pirrama Park Wharf, Pyrmont, Sydney
Capacity: exclusive limited capacity @ 800 tickets only
Opening hours: 3:30pm, 31 December 20189to 1am, 1 January 2020
Pirrama Park Wharf, Pyrmont
We present a limited capacity ticketed event for 800 people with fabulous views from Pirrama Park wharf, Pyrmont on 2019 Sydney New Year's Eve for the fireworks display.
This is a fully licensed event with VIP bar, where you can purchase your drinks.
JIMMY LIKS Catering
Husband & wife, Kirsty & Justin Maloney, the duo behind Sydney hospitality icon, Jimmy Liks, are back and have put together their ideal Sydney summer spread ( 'outdoor feast') for you this New Years Eve. Menu below.
Ticket Inclusions
Tickets are $199.85 including BOOKING FEE + GST. TICKETS BUTTON above to purchase tickets.
Entry to an exclusive, limited capacity, event held on Pirrama Park Wharf, Pirrama Park, Pyrmont. The wharf provides fabulous views of the North Sydney foreshore, the harbour and the western side of the Sydney Harbour Bridge.
Tickets include a Jimmy Liks Menu, including a starter, a main & a dessert. The package also includes a glass of sparkling wine, wine, or soft drink.
The kid's menu for children under 12 including entry ticket is $177.13 including BOOKING FEE + GST. Children under 5 are free.
Note: Meal packages must be collected from the Jimmy Liks catering marquee before 10:15pm on New Year's Eve, otherwise meals are forfeited.
Unreserved long table dining will be available on the wharf area. You can also flop into a deck chair or just bring a rug to enjoy the music and fireworks soundtrack by our official media broadcast sponsor KIIS 106.5 FM radio. Experience an unmatched view from the western side of the Sydney harbour bridge of the spectacular 9pm family fireworks and the 12 midnight New Year firework display.
Licensed Bar
There will be an exclusive licensed cash bar in the ticketed area.
Exclusive toilet amenities are also available, including accessible toilet.
This is an all ages event. We ask parents of children under 12 years to take seating in the land vantage point area rather than the wharf vantage point. Parents are to supervise their children at all times.
This is a fully licensed venue. All ages. No glass, no BYO, no pets. Bag check by security on entry. Please refer to the entry terms and conditions. All guests must show ID and printed ticket at the entry point on Pirrama Road. This is an outdoor and all-weather event. We proceed rain, hail or shine.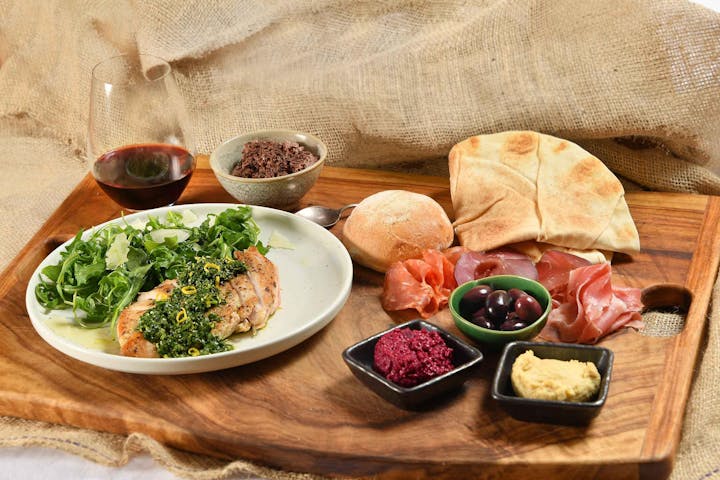 MENU
Chicken Menu
Mezze Plate of local Australian prosciutto, salami, kalamata olives, Persian beetroot dip & bread selection
Chilled barbecued gremolata chicken w shaved aged parmesan & baby roquette salad
Chocolate mousse with shaved Valrhona chocolate
Vegetarian | Vegan Menu
Mezze Plate of vegetable crudités with Persian beetroot dip, kalamata olives & bread selection
Chilled za'atar roasted baby carrots & broccolini w a freekeh spinach salad & hummus
Velvety vegan chocolate mousse
There is a meal package, including entry ticket for kids under 12 years.
Kids Menu
Carrot, capsicum & cheese sticks w hummus dip & bread selection
Chilled barbecued chicken w baby cos & cucumber salad
Chocolate mousse with shaved Valrhona chocolate
**All meals are delivered in eco-friendly picnic style packaging on site by the Jimmy Liks catering professionals**