Description

Practice Max and Practice Ownership consulting present:
Sydney Marketing Masterclass: marketing secrets for practice success!
Competition is tough and getting tougher. Having a full appointment book, once taken for granted, is now the top priority for most practices. Because patient flow equals cash flow, dental marketing is now more important than ever. The problem is most dentists don't know how to market their practice and nor do their teams.
This Masterclass is specifically designed for dentists, owners and practice managers who want to know the secrets of being fully booked.
During this class, you'll learn how to harness the power of external marketing and couple it with internal marketing so you leverage your existing patient base to accelerate growth.
We'll examine external marketing methods and where and when to use them, look at the return on investment for your marketing dollar, and how to use external marketing efficiently to maximise your return. We'll look at when external marketing will not work and how to choose a marketing budget that is appropriate to the maturity of your practice.
You'll learn how to generate new patients from word of mouth referrals and telephone enquiries, and how to convert price shoppers and health fund enquiries into full fee paying, loyal patients. We'll look at how to make competition irrelevant, improve patient loyalty and eliminate cancellations before they occur. We'll also look at how to create an unforgettable patient experience so your patients are keen to return again and again.
We'll provide a case study of a fully developed and costed marketing plan giving consideration to all aspects of a simulated private practice.
Here's what you'll learn:
External marketing methods and their use in different socio-economic areas

Marketing and return on investment (ROI)

Efficient use of marketing to maximize return

Marketing budgets at different stages of practice maturity

Seeing the signs: when external marketing will not work

How to maximise patient retention

How to prevent cancellations before they occur

A unique verbal skill that can deliver 20 new patients a month

The 4 step method to generate word of mouth referrals

How to handle price shoppers

How to handle health fund enquiries

Creating an environment for encouraging patient referrals

Mastering phone techniques to convert callers into booked appointments

How to get team members working together to create an unforgettable patient experience

How to define your ideal patient and their importance to marketing
-----------------------------------------------------------------

Testimonials - Dr Jesse Green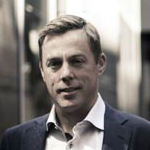 "Others give a rule book, or have a 'one-size-fits-all' mentality, but Jesse is different. He has helped me to focus on what is important, exceed my goals and achieve the best possible outcomes."
Dr Les Jabbour, Surfers Paradise Dental Centre
"This course has been one of the best courses I have been to as a dentist, and more specifically, an owner... Jesse is a very competent speaker who knows his audience and how to engage an audience. If this post sounds like a glowing review, it is because it is one."
Dr Elwynn Heah, Beachmere Dental




Testimonials - Dr Nauvneel Kashyap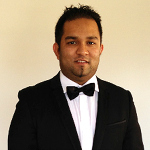 "Nauv presents all the information you need for setting up a practice in an organised way, including common mistakes to avoid. With tips on timely installation of phone lines, signage etc. I was able to open my practice with patients booked in from day 1, all thanks to Nauv."
Dr Sahil Soni, Canberra
"Nauv has bought and sold more practices than most people have visited, and that experience shows in the quality of advice given. Nauv will tell it like it is and has nothing else to sell you, so the advice is pretty darn legit!"
Dr Andrew Thorpe, North QLD
-----------------------------------------------------------------
FAQs
Where is the Masterclass being held?
This event will be held on Friday 7 October in Sydney, at Sirona Dental Systems. Unit 19 / 39 Herbert St. St Leonards.
We are also running the same event in Melbourne on 9 October (click on 'Melbourne' for more details).
What time do we start and finish?
Registration is from 8 am and we kick off at 8.30 am sharp, and finish at 5 pm.
Is catering included?
Yes, the event is fully catered.
What should I bring?
Please bring a jumper, or layered clothing in case we have trouble with air-conditioning. Other than that, you don't need much. Just yourself, and a willingness to do work while you're in the room — so you can walk out with results, not just a big to-do list. Everything you need on the day will be provided (food, pens, paper, etc.)
Where can I contact the organizer with any questions?
Contact us at hello@drjessegreen.com or on 1300 66 83 84.
-------------