Sydney Indie Film Festival – No Letting Go - True Stories & Family Afternoon

Saturday, 24 October 2015 from 2:00 pm to 4:00 pm (AEDT)
Event Details
Feature Film:
No Letting Go (USA)
Based on the award-winning short film "Illness", "No Letting Go" tells the story of a young teenager struggling with a debilitating mental illness as his mom risks everything to save him without losing the rest of her family.
Director: Jonathan Bucari
Cast: Cheryl Allison, Richard Burgi, David Schallipp, Noah Silverman, Seamus Davey-Fitzpatrick, Jan Uczkowski, Jack McCarthy, Julian Murdoch, Janet Hubert, Lee Bryant, Gabriel Rush, Neal Huff, Charlie Kilgore, Wyatt Ralff, Kathy Najimy, Alysia Reiner.
Short Films:
I Lost My Dream (Australia/Guatemala/Mexico)
Not all your dreams will come true. Moacir Zeledon learnt this the when he was only a boy. Leaving a Nicaraguan life of poverty and abuse he set his sights on America with his mother. 
But in pursuit of this dream they were faced with the Mexican nightmare. But as Moacir comes to learn "You don't fail from trying, you fail from giving up".
Director:Stefan Hunt
Gluttony (Taiwan)
This is a story about a gluttonous monster In Chinese myth in which people described it as a mouth of beast and it ate everything . Finally, the greed monster ate too much and died. 
However, the gluttonous monster is still existed in our life. Dressing as different faces and eating our natural resource to get more commercial benefit, it Parasitize people's heart by its greedy.
Director: Po-Yi Chu
When & Where

Screening Room at the Bayview Hotel
166 Victoria Road Gladesville
Sydney, NSW 2111
Australia

Saturday, 24 October 2015 from 2:00 pm to 4:00 pm (AEDT)
Add to my calendar
Organiser
Sydney Indie Film Festival
The Sydney Indie Film Festival will feature some of the best of independent cinema from around the world, including a mix of award winning films and outstanding emerging talent in the film industry.
The Festival program will screen all genres of films: action, adventure, comedy, family movies, chick flicks, science fiction, thrillers, true stories, animations, documentaries, there is something for everybody!
Join us for exclusive red carpet events, meet the filmmakers and participate in the Q&A sessions.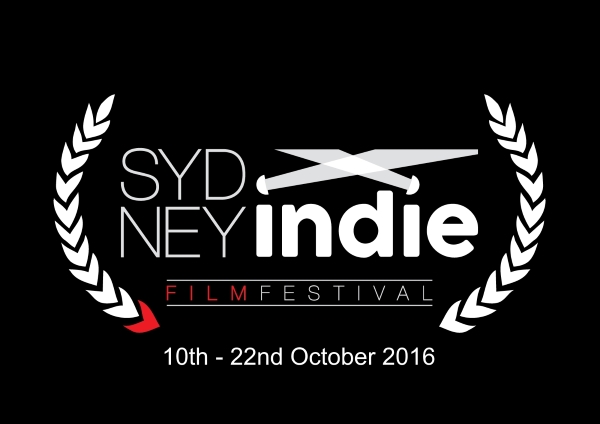 The second edition Sydney Indie Film Festival (SIFF) will take place from the 10th till the 22th of October 2016.
The Sydney Indie Film Festival mission is to unite, inspire & entertain, bringing opportunities for artists & great cultural events for the community.
Sydney Indie Film Festival – No Letting Go - True Stories & Family Afternoon