Sydney Indie Film Festival – Imperfect Sky

Saturday, 24 October 2015 from 6:30 pm to 8:30 pm (AEDT)
Event Details
Feature Film:
Imperfect Sky (USA)
A story of two brothers, love, family, but sadly enough, also heroin. The film follows the younger brother, Abel as he sets out to New York for an early college acceptance program. But not before making an unannounced visit to Los Angles to visit his estranged older brother Skyler who is battling addiction. What unfolds is a gripping and realistic and almost documentary-like view of the life of heroin in South Central LosAngeles.
Director: Graham Streeter
Cast:Sam Lucas Smith, Blake Scott Lewis, Tim Bagley, Amy Hill
Short Films:
Lady Luck (Australia)
In a world where the line between dream and reality is blurred, an ambitious young gambler plays to win a high stakes underground poker game in a sports car warehouse when Lady Luck materializes into an irresistibly seductive woman who takes him on a surreal adventure where he meets the players at the table as magicians, scarecrows and fantasy characters who challenge his every move into the next hand. His dream turns into a nightmare as he hits a bad beat in the game, on tilt and with his fortune, pride and dream car in the pot and Lady Luck within his reach, he makes the toughest call of his life.
Director: Ren Thackham 
Cast: Danny Bolt, Stanley Boud, Brooke Einsenhuth, Joseph Frangie, Paida Gora, Matt Jacobsen, Tyson Kaye, Nicholas Linehan, Magician Neo, Adriana Orecchio, Angela Redden, Kelly Robinson, Ethan Thomas, Keith Thomas, Graham Ware Jnr, Marissa Wynne
When & Where

Screening Room at the Bayview Hotel
166 Victoria Road Gladesville
Sydney, NSW 2111
Australia

Saturday, 24 October 2015 from 6:30 pm to 8:30 pm (AEDT)
Add to my calendar
Organiser
Sydney Indie Film Festival
The Sydney Indie Film Festival will feature some of the best of independent cinema from around the world, including a mix of award winning films and outstanding emerging talent in the film industry.
The Festival program will screen all genres of films: action, adventure, comedy, family movies, chick flicks, science fiction, thrillers, true stories, animations, documentaries, there is something for everybody!
Join us for exclusive red carpet events, meet the filmmakers and participate in the Q&A sessions.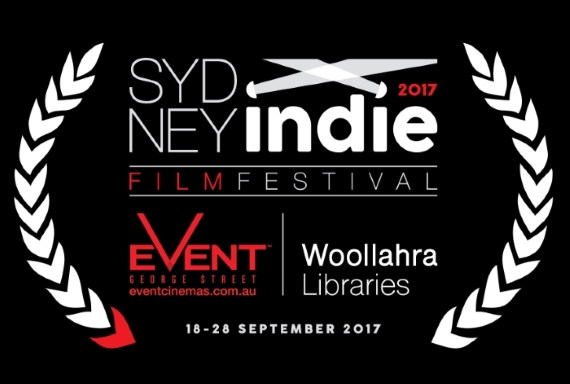 The third edition Sydney Indie Film Festival (SIFF) will take place from the 18th till the 28th of September 2017
Screening locations:
 
Event Cinemas George St - Festival Space (18th 19th 20th 21st 23rd 24th 25th 26th 27th 28th September)
505/525 George St Sydney 2000 NSW Australia 
Ticket bookings:
http://sydneyindiefilmfestival.eventbrite.com
 
 
Woollahra Library (22nd September)
451 New South Head Road, Double Bay
Ticket bookings:
http://www.woollahra.nsw.gov.au/events/events_list/
sydney_indie_film_festival_-_independent_films_in_double_bay
The Sydney Indie Film Festival mission is to unite, inspire & entertain, bringing opportunities for artists & great cultural events for the community.
Sydney Indie Film Festival – Imperfect Sky