Description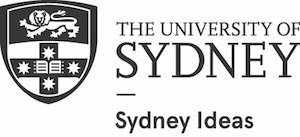 Join us as world-renowned technology expert Professor Mark Coeckelbergh brings the future of artificial intelligence (AI) sharply into focus for the human race, and provides a stark and compelling reality check on the ethics of AI.
Do the benefits of artificial intelligence (AI) outweigh the potential negative effects, in the context of social responsibilities for the entire human race? Will intelligent machines soon take over, turning us into their slaves or raw materials? In this Sydney Ideas talk, Professor Mark Coeckelbergh shifts the conversation away from science fiction fantasies about AI and into the realms of real ethical issues and urgent policy challenges for development and use of artificial intelligence and robotics in society.

The speaker
Mark Coeckelbergh is a Belgian philosopher of technology. He is Professor of Philosophy of Media and Technology at the Department of Philosophy of the University of Vienna and President of the Society for Philosophy and Technology.
He is the author of several books, including Growing Moral Relations (2012), Human Being @ Risk (2013), Environmental Skill (2015), Money Machines (2015), New Romantic Cyborgs (2017) and Moved by Machines: Performance Metaphors and Philosophy of Technology (2019). He has also written many articles. He is best known for his work in philosophy of technology, robotics and ethics of robotics and artificial intelligence (AI).
---
Visit the website for more information about the speaker lineup, ticketing, access and parking. Find out how the University of Sydney handles personal information here.