Description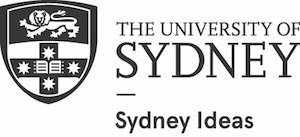 Associate Professor Karl Widerquist, SFS-Qatar, Georgetown University
A Sydney Ideas co-presented with the Department of Political Economy, School of Social and Political Sciences, University of Sydney, and Department of Sociology, Macquarie University
Part of the 2017 Innovation Week
Basic Income is an audacious idea - a regular, unconditional cash grant for everyone as a right of citizenship. Yet, growing numbers of people have come to support it, believing not only that welfare systems around the world are too stingy but also that they're based on an entirely wrong approach. Join Karl Widerquist, whom The Atlantic calls "a leader of the worldwide basic income movement," to discuss an idea which is increasingly viewed as the only viable way of reconciling poverty relief and full employment.

Karl will discuss how Basic Income removes the judgment and paternalism that pervade the world's existing social welfare systems, and why doing so is so important not only for people at the bottom but also for the average worker. He will discuss how to craft a realistic Basic Income proposal, how much it costs, options for paying for it, and the evidence for what it can do.

ABOUT THE SPEAKER
Karl Widerquist is an Associate Professor at SFS-Qatar, Georgetown University. He has published seven books, including Prehistoric Myths in Modern Political Philosophy (coauthored) and Independence, Propertylessness, and Basic Income: A Theory of Freedom as the Power to Say No. He is a cofounder of the U.S. Basic Income Guarantee Network. More information about him is available at his BIEN profile.

[About the image: The Swiss campaign for a basic income set a world record for 'largest ever printed poster' in 2016, by unveiling the world's largest printed poster in the Plaine de Plainpalais, Geneva.]

As this event has reached capacity, registrations are now closed, and we do not have a waiting list. We often have spare seats on the night due to late cancellations. If you could not register and would like to attend, you are welcome to join a stand-by queue at the venue.

Date and Time
Location
The University of Sydney
Johns Hopkins Drive
Charles Perkins Centre Auditorium
Camperdown, NSW 2006
Australia