Description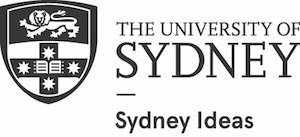 In the face of civil unrest, political upheaval and violence, how can peaceful actions be effective? Join us for this conversation about the transformational leadership of Mahatma Gandhi and its ongoing relevance.
This year marks the 150th birthday anniversary of Mahatma Gandhi, whose vision and leadership led to the independence of India against British colonial rule more than 70 years ago.
His ideology of universal peace, non-violent and conflict resolution is still much admired and resonates throughout the world. How can we use his inspirational example and apply a similar approach to bring about peaceful outcomes, and better serve humanity?
Join us to reflect on the life, learnings and legacy of Gandhi in this event with Gandhian scholar Dr Shobhana Radhakrishna.
Dr Radhakrishna's visit is supported by the Indian Council for Cultural Relations (ICCR).
The speakers
Shobhana Radhakrishna, Gandhian Forum for Ethical Corporate Governance
Professor John Shields, University of Sydney
Associate Professor Elizabeth Hill, University of Sydney
For more information about how the University of Sydney handles personal information, please click here.
Lead image credit: By Elliott & Fry (see [1]) - http://philogalichet.fr/wp-content/uploads/2019/01/Gandhi_Photo-Alamy.jpg, Public Domain, https://commons.wikimedia.org/w/index.php?curid=76882768