Description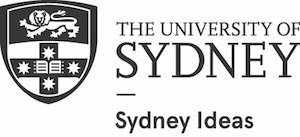 Historically Australia has led the world in the development of robust environmental laws. And yet, while there have been some notable exceptions, in relation to climate change law, Australia has lagged behind the rest of the world.
In moving forward, any meaningful legal response to governing climate change has three fundamental and interrelated aspects. The first is to take the complex nature of climate change as an environmental problem seriously. Climate change is a classic 'hot' situation – it is polycentric, involves scientific predictions, and is a product of socio-political arrangements. Second, as a 'hot' situation, it requires the advancement of legal frameworks that respond to the complexity of climate change as a problem.
These frameworks are a form of 'hot law' and their development requires the expansion of legal imagination. Numerous examples of this can be seen across the world, including the legal creation of markets and the emergence of new types of legal obligations and rights.
These developments do not occur in isolation and also require integration into the wider legal order. Third, given all of this, there is a need to develop institutional and legal capacity along a range of different dimensions.
The speakers:
Keynote speaker: Professor Liz Fisher is Professor of Environmental Law at the University of Oxford's Corpus Christi College and Faculty of Law. She researches in the areas of environmental law and administrative law, exploring the interrelationship between law, administration and regulatory problems in different legal cultures. Her 2007 book, Risk Regulation and Administrative Constitutionalism, won the SLS Peter Birks Prize for Outstanding Legal Scholarship 2008.

Chair: Professor Rosemary Lyster

is Professor of Climate and Environmental Law at The University of Sydney Law School. Rosemary is an international leader in the area of Climate Justice and Disaster Law. She published her monograph Climate Justice and Disaster Law with Cambridge University Press in 2016. Her new co-edited book entitled Climate Disaster Law: Barriers and Opportunities was published by Edward Elgar in June 2018. Rosemary has published four other Climate and Environmental Law books with Cambridge University Press and is the lead co-author of Environmental and Planning Law in New South Wales, now in its 4th edition. In 2015 Rosemary was appointed by the Victorian Government to a three-person Independent Review Committee (IRC) to review the state's Climate Change Act 2010 to place Victoria as a leader on climate change. The government passed its new Climate Change Act in 2017.
For more information about how the University of Sydney handles personal information, please click here.