Description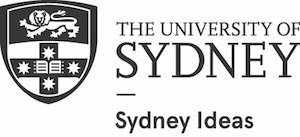 It's hard to imagine life without the Internet today, and this year marks its 30th anniversary. From our smartphones to big data, we are irreversibly dependent on the digital innovations of the past few decades.
As the online world increasingly spills into the real world, urgent questions are being asked about the need to regulate the world's digital platforms. How do we govern and enforce Internet controls? Where is the cyber frontier, and how is it being weaponised? What big data and privacy issues we should be thinking about? And why has it taken us so long to catch up?
The speakers
Bart Hogeveen, Australian Strategic Policy Institute

Dr Aim Sinpeng, University of Sydney

Dr Damien Spry, University of South Australia

Chair:

Professor Michele Ford, University of Sydney
This event is co-presented with Sydney Southeast Asia Centre (SSEAC). Every year SSEAC hosts the ASEAN Forum, which this year is taking place on 16 August, and explores the theme of 'ASEAN and the Digital Revolution'.
---
Visit the website for full event details about speakers, ticketing, venue and access. Find out how the University of Sydney handles personal information here.