Description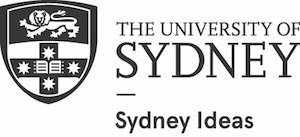 The Sydney Ideas Post Truth Initiative Series examines fake news, alternative facts, lies, bullshit, and propaganda, from a range of perspective–from the courtroom to cancer research, from philosophy to screenplays, from Orwell to Sean Spicer–with the goal to better understand the post-truth crisis, and to advise on how facts and reason might survive in this climate.

17 July - Scientific Fraud and Truth
The checks and balances of peer review have traditionally been seen as the best way to ensure sound scientific and medical research. But how does the community deal with fraud when it does arise? Are the small numbers of incidences of fraud just an aberration, or are there cultural issues that need to be addressed? Is the problem of fraud an inevitable consequence of the increasing pressure to publish, and the resultant exponential increase in volume of scientific output today?

A Sydney Ideas, Westmead forum
Speakers:
Professor Jennifer Byrne

, Molecular Oncology, Sydney School of Medicine

Rebecca Halligan

, Director, Research Integrity and Ethics Administration, University of Sydney

Professor Stephen Leeder, Emeritus Professor of Public Health and Community Medicine, the University of Sydney, and Director, Research and Education Network, Western Sydney Local Health District

The Post Truth Initiative Series is presented by the Post Truth Initiative, a Sydney Research Excellence Initiative at the University of Sydney. The initiative brings together scholars of media and communications, government and international relations, physics, philosophy, linguistics, and medicine, and is affiliated with the Sydney Social Sciences and Humanities Advanced Research Centre (SSSHARC), the Sydney Environment Institute and the Sydney Democracy Network.
Series Chair: Professor Nick Enfield, Professor of Linguistics.