Description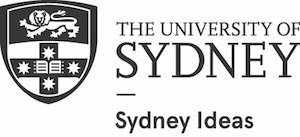 A Sydney Ideas, Westmead event for Sydney Science Festival during National Science Week
Part of the 2017 Innovation Week
Data Science – the science of manipulation and analysis of previously unmanageable sets of huge, diverse data – is changing how we understand our world, particularly in complex systems and environments. The research, delivery and teaching of health services is shared across an enormously complex set of ecosystems. Each of those ecosystems generates massive data sets that have the potential to transform and enlighten our understanding of the fundamental challenges faced by healthcare providers and consumers.
The Sydney Health Data Coalition at Westmead is conducting ground-breaking data science projects to address real-world problems faced by our health system. Together they are collaborating with Westmead Hospital and NSW Health Pathology, The Westmead Institute for Medical Research, The Children's Hospital at Westmead and the Children's Medical Research Institute to: predict the readmission of adult patients using pathology results; investigate possible differences in treatment outcomes following hospital admission for indigenous children compared to other cultural groups; Predict adverse outcomes of preterm babies based on physiological and clinical data; and much more.
Join us for an amazing night of discovery and exploration as data science experts and their partners in the health system discuss some of the early results and investigate the ways data science might further transform and improve healthcare for all.
Speakers include:
Professor Maria Craig, Professor of Paediatric Endocrinology at the University of Sydney and The Children's Hospital at Westmead, and Co-Director of Charles Perkins Centre, Westmead.
Dr Aldo Saavedra, Senior Research Scientist at the Centre for Translational Data Science (CTDS) and Chief Data Engineer at Sydney Health Data Coalition.
Dr Lamiae Azizi, Director of Statistical Machine Learning Methodology for Health at the Centre for Translational Data Science, University of Sydney.
Associate Professor Vitali Sintchenko, academic pathologist, Sydney Medical School and the Marie Bashir Institute for Infectious Diseases & Biosecurity, University of Sydney, and clinical microbiologist at NSW Health Pathology.
Professor Tim Shaw (chair), Professor of eHealth and Director of Research in Implementation Science and eHealth Group (RISe) in the Faculty of Health Sciences at the University of Sydney