Sydney Ideas - Water, Energy, Food and Conflict: regulation and security in...
Description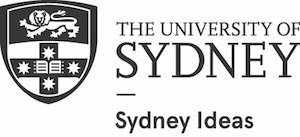 Water, Energy, Food and Conflict: regulation and security in the Indian Subcontinent
Sydney Ideas co-presented with the Discipline of Business Law, University of Sydney Business School
Water, energy and food security are fundamental strategic challenges for India and its neighbours. In this Sydney Ideas conversation Professor Brahma Chellaney from the Centre for Policy Research, New Delhi and Professor Bill Pritchard from the University of Sydney discuss the contentious politics and economics of water, energy and food in the Indian subcontinent. International and national regulatory regimes play an important role in the way water and energy resources are distributed across South Asia.

This in turn has major implications for food production. But the management of major rivers that traverse India, China and Pakistan is a perennial geopolitical irritant, and India's efforts to meets its energy needs the subject of international concern. How will India negotiate water and energy security given current geopolitical tensions and climate change? What are the implication for food security?

Food is more national concern but equally contentions in terms of regulation and distribution. India is a net exporter of food but around 20 per cent of its population don't obtain the necessary daily nutrition to maintain a healthy life. This contradiction exists because the trajectories of India's agricultural development and the emergent composition of its economy have privileged uneven growth. Current levels of malnutrition in India are placing a substantial drag on future prospects for human development and economic growth, potentially making India's much-vaunted 'demographic dividend' a 'demographic nightmare'.

Failure to address these problems will contribute to a festering of internal political conflicts of different kinds, and mounting national insecurity at a moment when India is being expected to take on enhanced global and regional leadership.

Chaired by Associate Professor David Chaikin, Sydney Business School.