Location
ABS Lecture Theatre 1130
Abercrombie Building
Cnr Abercrombie St & Codrington St
Darlington, NSW 2006
Australia
Description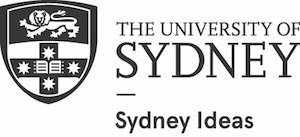 In a time of global climate crisis, political falsehoods and voters' cynicism, how do we raise the standard of public conversation so that we can adequately address the urgent issues of today?
Post-truth politics is now dominating global media attention and political debates. From the White House to post-Brexit debates and Australian politics, disinformation rules and is often amplified by the echo chambers generated by social media bubbles.
Public discourse is progressively defined by disinformation, evasion, obfuscation or stonewalling. To what extent does this now ubiquitous distortion of public language shape our national destiny? And how do we re-establish public discourse based on facts, evidence and informed debate?
This Sydney Ideas conversation between Don Watson and Benedetta Brevini will consider how post truth, bullshit and management speak have both taken over and fundamentally undermined the quality of public discourse and policy-making.
The speakers
Don Watson is one of Australia's finest writers. His award-winning titles include Recollections of a Bleeding Heart: Paul Keating Prime Minister, Death Sentence, Watson's Dictionary of Weasel Words and American Journeys.
Dr Benedetta Brevini

is Senior Lecturer in Communication and Media at the University of Sydney and Visiting Fellow of the Centre for Law, Justice and Journalism at City University, London.
For more information about how the University of Sydney handles personal information, please click here.