Description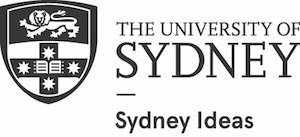 A Sydney Ideas co-presented with the School of Mathematics and Statistics, Faculty of Science and Science in Australia Gender Equity (SAGE) at the University of Sydney

A phenomenal mathematician, Hanna Neumann achieved her success in the face of the Nazis, an imprisoned husband, and entrenched misogyny. She arrived in Australia in 1963 to take academic positions at the Australian National University, and was made chair of pure mathematics in 1964, making her the first female Professor of Mathematics in Australia. Her most widely known work "Varieties of Groups" was published in 1967.

Dr Peter Neumann OBE describes the life of his mother, Hanna Neumann, and her long and distinguished career as a female mathematician in the early part of the 20th century.


THE SPEAKER:
Peter Michael Neumann OBE is a British mathematician. He is a son of the mathematicians Professor Bernhard Neumann and Professor Hanna Neumann. He was Tutorial Fellow at the Queen's College, Oxford and a lecturer at Oxford University. After retiring in 2008, he became an Emeritus Fellow at the Queen's College. His work has been in the fields of group theory and its history. He is also known for solving Alhazen's problem in 1997. He has published articles, books and reviews on subjects such as: varieties of groups; finite permutation groups; infinite permutation groups; soluble groups; quantitative topics in group theory; design of group-theoretic algorithms; matrices over finite fields; miscellaneous questions in combinatorics, geometry and general group theory; history of group theory. In retirement he published a bilingual edition entitled The Mathematical Works of Évariste Galois. He was appointed Officer of the Order of the British Empire (OBE) in the 2008 New Year Honours.