Description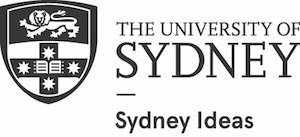 In the last two years, the Chinese government has started to crack down on ethnic minorities in the northwestern region of Xinjiang with increasingly aggressive state policies.
Citing security concerns, Beijing has detained possibly as many as a million members of Muslim ethnic groups (primarily Uyghurs, but also Kazakhs and Kirgiz) for indefinite periods of political re-education, aiming not only to "de-radicalise" the religious views of detainees, but to coerce these Turkic-speaking peoples to embrace mainstream Chinese language and culture.
The policy has elicited strong criticism globally, but there is little sign of Beijing reconsidering its approach. There are indications now that suspicions towards Islam have come to inform policy-making in Muslim regions outside Xinjiang. The party-state has recently launched a campaign to "Sinicise" Islam, to overcome what it sees as an incongruity between Islamic and Chinese values. These developments represent a significant shift in the way the People's Republic of China governs its non-Chinese populations, and a crisis for the communities in question.
This Sydney Ideas event event will explore these issues from a range of perspectives. Erkin Sidick, a Uyghur scientist, will offer his analysis of the crackdown in Xinjiang. David Atwill, a historian of Islam in China, will discuss the wider questions of the Chinese state's approach to Islam, and Ruth Gamble will offer a comparative perspective on theses issues drawing on her knowledge of Tibet.
The speakers
David Atwill, Pennsylvania State University

Ruth Gamble, La Trobe University
Chair: David Brophy, University of Sydney
For more information about how the University of Sydney handles personal information, please click here.
Image credit: 'Bazaar' by Evgeni Zotov available at https://www.flickr.com/photos/zz77/8928283316 under a Creative Commons Non-Commercial Attribution 2.0 https://creativecommons.org/licenses/by-nc-nd/2.0/