Description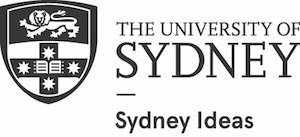 What was the X factor that gave Martin Luther an edge in changing the most powerful organisation in 16th century Europe?
If Pope Leo X had engaged with the young monk's protestations instead of dismissing them, would there have been any need to split the church in two?
Luther's excommunication destroyed the possibility of dialogue between opposing factions in his time, but today how well do churches handle diversity and difference within the fold, while staying true to their central beliefs?
A panel of distinguished guests will debate the X factors in the Reformation, and discuss the intentions and consequences of one of the world's major religious reformations. The forum will be hosted by Dr Rachael Kohn and recorded for ABC Radio National's The Spirit of Things.
SPEAKERS
Professor Carole M Cusack, Professor of Religious Studies at the University of Sydney

Reverend Dr Michael Jensen, theologian and author, and the Rector of St Mark's Anglican Church, Darling Point, Sydney

The Hon Kristina Keneally, Anchor at Sky News Australia, where she co-hosts the daily lunchtime show To the Point

Reverend Dr Mark Worthing, an ordained pastor of the Lutheran Church of Australia