Description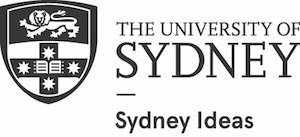 The Spectacle of Justice in Postwar East Asia and Japan's Struggle with History
Associate Professor Barak Kushner, University Reader in modern Japanese history in the Faculty of Asian and Middle Eastern Studies at the University of Cambridge
Co-presented with the Department of Japanese Studies, School of Languages and Cultures, Faculty of Arts and Social Sciences
War is not about respecting boundaries but about breaking them. The end of war, by contrast, centers on re-establishing those borders though usually in very different physical locations. Such dislocation can often serve to mask what really happened in the twilight between the end of war and the postwar because our assumptions are no longer valid.

Precisely how war crimes trials would play out and in what manner the Japanese imperial forces and the larger elements of all segments of society would deal with these changes was far from clarified after the announcement of the Potsdam Declaration in July 1945.

China's moves to pursue Japanese war criminals offered a means to resolve the upturned former imperial hierarchies, dealing with grudges and finding legal solace to atone for committed atrocities. The manner in which Japan responded was equally critical and both sides pitted their legal sagacity and juridical ability against one another to demonstrate the righteousness of their own causes.

ABOUT THE SPEAKER:

Associate Professor Barak Kushner teaches at the University of Cambridge and has written three monographs, two co-edited volumes, and several translations. Most recently he published Men to Devils, Devils to Men: Japanese War Crimes and Chinese Justice (2015), Winner of the American Historical Association's 2016 John K. Fairbank Prize. More information
(Image: October 25th, Japan Surrenders to Allies of World War II in Taipei, TAIWAN (Formosa))