Description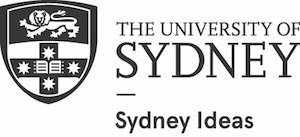 There is currently a movement towards diverse representation in film and media in front of the camera, but just as important is representation behind the scenes. More focus must be given to providing opportunities for people with lived experience of disability, to tell their own stories.
Join us as award-winning filmmaker Genevieve Clay-Smith speaks about inclusive filmmaking, which sees people with intellectual disability and others from marginalised communities co-create short films and at the same time gain education and pathways to employment.
Genevieve is the co-founder of Bus Stop Films, a globally innovative organisation that is transforming the film industry by providing film studies education to people who are obstructed from engaging in the mainstream film industry by societal barriers. The result is high-quality creative output that is also an instrument for social change.
Find out how the University of Sydney handles personal information here.
---
Event image: supplied courtesy of Bus Stop Films