Description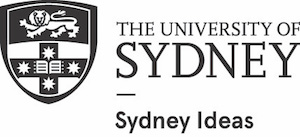 A Sydney Ideas event for Sydney Science Festival and National Science Week
The Physics and Philosophy of Time
Co-presented with the Centre for Time at the University of Sydney
Since the quantum revolution we have progressively discovered that our world is a weird place. As physicists try to reconcile the 'macro' picture of the world offered by Einstein's theories of special and general relativity, with the 'micro' picture of the world given by quantum mechanics, it has become increasingly unclear what picture of time we are left with. Currently, there is not even agreement about whether or not there is time, let alone what time is like.
Does time exist, and if it does, what makes for the difference between past and future?
Does time flow? Are the past and future real?
Does the sum total of reality grow, or is it static?
Philosophers working to try and understand time try to answer these questions by understanding, interpreting and incorporating the insights of contemporary physics.
Join visiting philosophers Jonathan Tallant (University of Nottingham, UK) and Elay Shech (Auburn University, USA) in a conversation with Associate Professor Kristie Miller from the University of Sydney, as they discuss what implications contemporary physics has for our understanding of time, and how philosophers are engaging with cutting-edge physical theories in their attempts to understand time.


As this event has reached capacity, registrations are now closed, and we do not have a waiting list. We often have spare seats on the night due to late cancellations. If you could not register and would like to attend, you are welcome to join a stand-by queue at the venue.