Description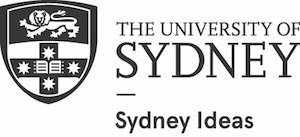 Sydney Ideas co-presented by the Department of English, Faculty of Arts and Social Sciences

How did Jane Austen, a no-name author in her own day, become an international literary icon? It started long before Colin Firth's wet-white-shirt Darcy. Professor Devoney Looser will introduce you to some of the unsung innovators who first turned 'Miss Austen' into a household name, from artists and activists to actors and audiences, looking at how they made and remade her image before popular audiences.

July marks the 200th anniversary of Austen's death. This talk will celebrate Austen's life and writings and make sense of how her characters and stories have come to be imprinted on each new generation of readers.

SPEAKER
Professor Devoney Looser is Professor of English at Arizona State University, writes on literature by women. Her most recent book, The Making of Jane Austen (2017) was named a Publishers Weekly Best Summer Book. Fun fact: Devoney has also played roller derby under the nom de guerre Stone Cold Jane Austen.

Copies of The Making of Jane Austen will be on sale at the event.