Description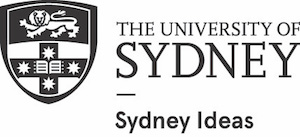 Presented by the Australian Lebanese Foundation in partnership with the University of Sydney Business School and Sydney Ideas
Carlos Ghosn is one of the world's most influential business leaders and was the first executive to run two Fortune Global 500 companies simultaneously.

He is Chairman and CEO of the Renault-Nissan Alliance, one of the world's largest automotive groups. Mr Ghosn is also Chairman and CEO of France's Groupe Renault, and serves as chairman of Japan's Nissan Motor Co. Ltd. and Mitsubishi Motors Corp.
In addition, Mr Ghosn oversees the Alliance's majority interest in the joint venture that controls AVTOVAZ, Russia's largest automaker. The Alliance companies together sold 9.96 million vehicles in 2016 – more than one in nine sold worldwide.

Mr Ghosn has been the industry's leading advocate for sustainable transportation; Renault and Nissan were the first automakers to launch a range of affordable zero-emission vehicles. He is also leading the Alliance's pioneering effort to develop autonomous-drive and connected-car technologies and services.
Join us for an interactive session to hear from Carlos Ghosn on the future of the automotive industry, the importance of innovation in business, and what it takes to be a truly global leader. The event will be hosted by Professor Greg Whitwell, Dean of the University of Sydney Business School.