Description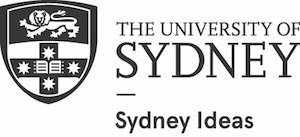 Co-presented with the University of Sydney School of Architecture, Design and Planning
Over the past 10 years, even the record rates of building seen in many countries has not kept up with demand. In the next 10 years, this rate of production will need to accelerate yet further if it is to keep abreast of existing and emerging needs. But it is no longer enough to make more buildings in less time, there is a now widespread expectation that buildings need to be more affordable, reduce environmental impact, be higher performing, safer, stronger and more durable, be both more flexible and functional, and embody great design, promoting wellbeing and delight in their users.

These challenges suggest that the way we think about building is about to undergo a long-overdue and fundamental shift. Seemingly immune to the innovation and rapid transformation experienced in other industrial sectors, today, buildings are still designed and made much as they were 50 years ago. We think current practices around the development, design, construction and operation of buildings need to change if the industry is to meet the challenges of the 21st century.

Join Prof. Mathew Aitchison from the University of Sydney's Innovation in Applied Design (IAD) Lab who will chair a panel discussion with leading national and international experts.

The panel will be accompanied by exhibits from from the IAD LAB's CRC-P Industry partnership with Lendlease, and coincide with a book launch of the new book "Prefab Housing and the Future of Building: Product to Process" by Prof. Mathew Aitchison and other leading experts.
Speakers:

Professor Mathew Aitchison (Director of the Innovation in Applied Design Lab at the School of Architecture, The University of Sydney)
Daryl Patterson (Head of Excellence in Property, Lendlease)
Andrew Stevens (Chairman, Advanced Manufacturing Growth Centre Limited)
More speakers TBC

"Prefab Housing and the Future of Building: Product to Process" will be available for sale at the event (credit cards only).