Description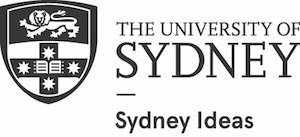 The Anthony McNicoll Lecture in the area of Middle Eastern archaeology
Professor Marcella Frangipane, Professor of Prehistory and Protohistory of the Near and Middle East at the Sapienza University of Rome

Archaeologists have recently uncovered astounding new evidence about political and economic systems in ancient Arslantepe-Malatya (Turkey), in the Upper Euphrates valley.

Professor Marcella Frangipane will use this evidence as a case study for important new insights into the birth of early state societies in the greater Mesopotamian world.

They include the southern Mesopotamian plains, the northern Mesopotamian regions, and the Upper and Middle Euphrates valley in South-Eastern Anatolia.

Many of these ancient societies had fascinating and profoundly different hierarchies, including:
the types of political economy performed by the elites and the degree of their control over economic activity

involvement of surrounding populations in centralised political systems

the influence of urbanisation on the stability and development of the earliest centralised and hierarchical political systems in the Near East.
Professor Frangipane's lecture focuses on Arslantepe-Malatya as a comparative perspective.


ABOUT THE SPEAKER:
Marcella Frangipane is Full Professor of Archaeology (Prehistory) at the Sapienza University of Rome, where she teaches Prehistory and Protohistory of the Near and Middle East and Strategies and Methods of Archaeological Research. She is a Foreign Associate Member of the National Academy of Sciences (USA), and a Corresponding Member of the Deutsches Archäologische Institut in Berlin and the Italian Accademia Nazionale dei Lincei. She is also the editor in chief of the journal Origini and the editor of two monograph series, Arslantepe and Studi di Preistoria Orientale (SPO).
Professor Frangipane has participated in field research in Mexico, Italy, Egypt and Turkey, becoming field vice-director of the Sapienza excavations at the Late Predynastic site of Maadi (Egypt), and, in 1990, the director of the Italian Archaeological Project in Eastern Anatolia (excavations at Arslantepe-Malatya and Zeytinli Bahçe-Urfa, Turkey). The Arslantepe Project, where Professor Frangipane has worked for more than forty years, is the core of her research activity.


About the Anthony McNicoll Public Lecture
This lecture brings internationally recognised scholars whose areas of study are representative of Dr McNicoll's wide scholarly interest to Australia. Dr Anthony McNicoll was senior lecturer in Middle Eastern Archaeology at the University of Sydney from 1976 until his untimely death in 1985. In the classroom, the field, and through his publications, he inspired a new generation of archaeologists, while earning the respect and friendship of his academic peers.

Image attribution: By Klaus-Peter Simon [CC BY-SA 3.0 (https://creativecommons.org/licenses/by-sa/3.0)], from Wikimedia Commons
For more information about how the University of Sydney handles personal information, please click here.