Description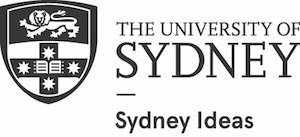 From ending poverty to climate action, to reducing inequality to ensuring quality education — the Sustainable Development Goals are a collection of 17 global goals set by the United Nations General Assembly in 2015. The aim is to set the agenda for 2030 with a shared blueprint for peace and prosperity, now and into the future.
Where does Australia sit with this plan now, almost five years since its inception? How can we step up as a global leader on this front and make way for sustainable development in all areas of life?
John McArthur will explore global efforts towards SDGs and how Australia can draw from best practice around the world. John will be joined by leading University of Sydney researchers to discuss their work relevant to SDGs.
The speakers
John McArthur,

UN Foundation senior advisor and Brookings Institution senior fellow

Dr Alana Mann, University of Sydney
Patricia Garcia AO, humanitarian advocate
Sam Mostyn,

non-executive director and sustainability adviser
For more information about how the University of Sydney handles personal information, please click here.
Image credit: Photo by Alessia Francischiello on Unsplash