Sydney Ideas - The 19th Party Congress: what will Xi Jinping use his power...
Description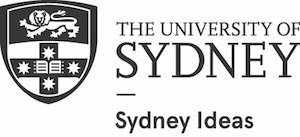 Dr Willy Lam, Chinese University of Hong Kong and The Jamestown Foundation
Co-presented with the China Studies Centre at the University of Sydney
The just-held 19th National Congress of the Chinese Communist Party (CCP) has conferred President Xi Jinping with unprecedented authority. He is now the Party's second more powerful leader after Mao Zedong. Xi has solid control over the Party, the State and the People's Liberation Army. It looks probable that Xi will remain China's paramount leader at least until 2027, if not 2032.

Questions remain, however, as to whether Xi, who is an arch-conservative and unabashed Maoist, will use his powers for political, social and economic reforms. Given his top priority of maintaining the CCP as China's "perennial ruling party" – and in light of his insistence on the Party's control over key economic sectors as well as the civil society – what are the prospects for thorough-going reforms?

The speaker will also address Xi's ambitious foreign-policy agenda, including likely changes in Beijing's policy toward the Special Administrative Region of Hong Kong.

ABOUT THE SPEAKER
Dr Willy Lam is an Adjunct Professor at the Chinese University of Hong Kong in the Centre for China Studies, History Department and the Master's Program in Global Political Economy. He is also a Senior Fellow at Jamestown Foundation, a foreign-policy think tank in Washington D.C.

Willy Lam has over 40 years of experience writing and researching about China, and is a recognised authority on areas including the Chinese Communist Party, elite politics, foreign policy, the People's Liberation Army, as well as the country's economic and political reform.

Earlier in his career, Dr Lam worked in senior editorial positions in international media including Asiaweek newsmagazine, South China Morning Post, and CNN. He was an accredited Beijing Correspondent from 1986 to 1989.

Willy's views on China are frequently sought by global media. The veteran Sinologist has published seven books on China. His recent books include Routledge Handbook of the Chinese Communist Party (2017) and Chinese Politics in the Era of Xi Jinping (2015).