Description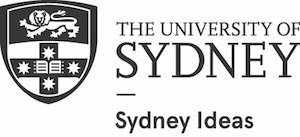 Co-presented by Sydney Ideas and the United States Studies Centre at the University of Sydney

US presidential candidate Hillary Clinton came so close to winning the White House that she had planned to deliver her victory speech beneath a symbolic glass ceiling. When she lost the presidential election, she didn't just fail to shatter the ultimate glass ceiling in American politics. She lost to a man who accused her of cynically exploiting her gender for political gain.
Will her high-profile loss discourage women from running for office or will it motivate them to become more politically engaged?
Anna Greenberg was the lead pollster in successful US political campaigns for Mayor Bill de Blasio, Governor Tom Wolf, Governor Mark Dayton, former Congresswoman Gabrielle Giffords, Congressman Ron Barber and Congresswoman Michelle Lujan Grisham.

She will join Geraldine Doogue, current host of ABC Radio National's Saturday Extra, to chart a way forward for women in politics in both the United States and Australia.

For more about the speakers, see this page
Twitter:
@Anna_Greenberg
@GeraldineDoogue



As this event has reached capacity, registrations are now closed, and we do not have a waiting list. We often have spare seats on the night due to late cancellations. If you could not register and would like to attend, you are welcome to join a stand-by queue at the venue.