Description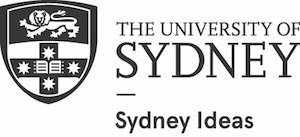 Young people, known as 'Millennials' or 'Generation Y', are facing a difficult time. Housing is expensive. University degrees are competitive. The level of youth unemployment is high. Entry into the job market is becoming more and more challenging. In addition, many young people are experiencing poor physical and mental health.

So who's to blame for this current state of affairs? And what should we do about it?

Join us for a thought-provoking panel discussion. We've asked five Millennial leaders and advocates to talk about how a university like ours can support young people to succeed and thrive in this complex and changing world.

Following the discussion, we'll be launching a brand new unit of study at the University of Sydney for 2018. 'The Science of Health and Wellbeing' is part of the Open Learning Environment suite of units underpinning the University of Sydney's refreshed undergraduate curriculum. The unit aims to provide students of every degree and discipline with the skills and knowledge they need to be advocates for a healthier, more inclusive and equal society

Speakers:
Daniel Chong, Bachelor of Science Honours student and ambassador for AIESEC, a global platform for young people to explore and develop their leadership potential.
Anna-Jane Debenham, (BSc '13 MNutrDiet '15), dietitian and nutritionist, and co-founder of The Biting Truth
Amar Hadid, undergraduate student studying a Bachelor of Arts, majoring in Biology and Arabic, and Sydney Uni Sport and Fitness elite athlete in skateboarding
Alex Parker, (BSc '13 MNutrDiet '15) dietitian and nutritionist, and co-founder of The Biting Truth
Sam Refshauge, Executive Director and CEO of batyr a peer-to-peer mental health program for young people
Alex McKinnon (event MC), journalist and writer, morning editor at The Saturday Paper and former editor of Junkee and the Star Observer.