Description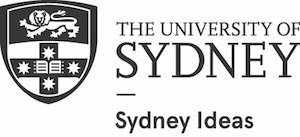 How does the mind conjure an idea of something that doesn't exist, or that we haven't experienced?
A big part of ground-breaking science is seeing what couldn't be seen, imagining the unimaginable. Every great scientist has a fundamental capacity for creativity – crossing new frontiers of outside-the-box thinking and pushing their brainpower to superhuman levels.
What is the limit of our brain capacity and how can we translate potential brainpower into powerful discoveries? Hear from Fernando Calamante and Michael Barnett from Sydney Imaging and the Brain and Mind Centre talking about how to map brain structural networks, and how networks can be affected in disease (either by the disease process or as external modified for treatment). Physicist Céline Boehm will be talking about the recent images of black holes and dark matter. Joining them is philosopher David Braddon-Mitchell.
How can these images help us answer our big questions of space, the brain, and the world? Join us for this special event during Innovation Week 2019, which celebrates landmark discoveries and transformative inventions by the University's academics and students.
To close out the programme, Dr Benjamin Carey will be performing a new audio-visual performance for modular synthesiser and live visuals. His performance will interactively explore some of the event's themes through interactive sound and visuals.
Benjamin is an artist and researcher working at the Sydney Conservatorium of Music, whose work incorporates equal parts improvised performance, composition and the development of musical software systems. His chosen instrument, the modular synthesiser, is a complex musical system which places the human performer in a symbiotic relationship with often-unwieldy networks of electricity.
---
Visit the website for full event details on speakers, venue, travel options and access. More information about how the University of Sydney handles personal information here.