Description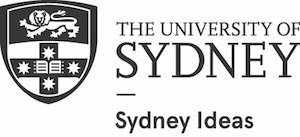 Screening the world: an inside look at international film festivals in Australia
International film festivals present makers, critics and audiences with a glimpse into the cultural tastes, moods and ambitions of the time. It's a place of discovery and excitement, opening doors into a variety of worlds – imagined, lived, or even potentially realised – and championing fresh, daring voices of a generation.

From Cannes to Sundance; the number of international film festivals are on rise, showing a growing appetite and visibility worldwide. But how can these events be transformed to create greater access so that it isn't an exercise in performance but make real contributions to a more diverse society?

By nature global, what are the opportunities international film festivals offer in connecting cultures and ideas? Could it perhaps set the scene and shape a future vision of Australia's multicultural society?

Join our discussion with Australian film icon David Stratton as we explore the role of international film events in 21st-century Australia. Our expert panel features influential film festival curators from different language and culture backgrounds.


The speakers:
David Stratton was the long-time co-host of the Australian SBS television program, The Movie Show, and later the ABC's At The Movies. The British-born film critic has served on the juries of the Cannes, Venice, and Berlin International Film Festivals. David was the director of the Sydney Film Festival from 1966-1983 and contributes film reviews to The Australian. He is the author of two books on Australian cinema: The Last New Waveand The Avocado Plantation.

Gina Rubiano is an Arts and Cultural Manager and she specialises in the Moving Image. She graduated from the University of Melbourne and also holds a Bachelor Degree in Film and TV production from the Universidad Nacional de Colombia. She is currently the NSW Festivals, Events and Marketing Coordinator at Palace Cinemas in Sydney.
Margarett Cortez is the former Film and Performing Arts programmer at the Japan Foundation in Sydney. Margarett has a background in Arts Administration and Culture Event Management. She was instrumental in working with the Japanese Film Festival, which started in 1997 with three film screenings by former Festival Director Masafumi Konomi and is now one of the largest celebrations of Japanese films in the world.
Naser Shakhtour is the founder and director of the Palestinian Film Festival, whose personal experiences as a Palestinian in Australia compelled him to start collating movies from Palestine to screen around Australia. He was born in Palestine and grew up between Kuwait and Palestine. Since first launched in 2007, Naser saw the Palestinian Film Festival become increasingly successful due to community support and many positive reviews for the diverse films screened each year.
Philippe Platel serves as the Cultural and Audiovisual Attaché at the French Embassy in Canberra and the French Film Festival's Artistic Director. In his roles, Phillipe dedicates his time and passion to French cinema in Australia as France's ode to dreams and creativity. With an ever-growing number of attendees in Australia's major cities, the Alliance de Francaise French Film Festival, which is patroned by David Stratton, is a major annual event and attracts more and more lovers of cinema each year.
Michelle Royer (chair) is the Chair of French Studies Department at the University of Sydney, whose research has focused on the work of 20th century writer and filmmaker Marguerite Duras and on French and World Cinema.
For more information about how the University of Sydney handles personal information, please click here.