Description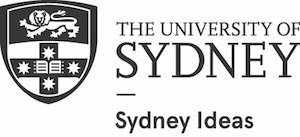 Join Nigerian social media star and satirist Adeola Fayehun, The Chaser's Julian Morrow and Professor Umberto Ansaldo as they unpack the place, power and potential of political satire.
Our distrust of and dependence on the media to inform society has never been greater. But at this time, an exciting movement has emerged to generate non-traditional news. It blends journalism, satire and activism – and it's cutting through the churn and competition.
Across the world, young Africans are regularly targets of fear campaigns and misinformation. Does the rise of unconventional news offer opportunity to shift this conversation? How can satire be done well and do good, to not only counter problematic stories and stereotypes but set the agenda?
Our superstar panel – featuring Adeola Fayehun, Julian Morrow and Professor Umberto Ansaldo – will interrogate these ideas and the relationship between media, culture and language.
Adeola typifies this new wave of non-traditional news. She is a hard-hitting journalist who has carved her own path. As the host of satirical news show and YouTube sensation Keeping It Real, Adeola uses satire to flip how the African diaspora and lived experience are reflected in the media – instead of being the subject, Africans are active players in control of the narrative. Through her technological and media savvy, Adeola is also making great moves, both in connecting with audiences and effecting change.
Joining Adeola is the Chaser's Julian Morrow (co-founder of The Chaser and creator of The Checkout); and Professor Umberto Ansaldo, Head of the School of Literature, Arts and Media at the University of Sydney, who offers a critical lens into the power of words, humour and how they translate across contexts.


The speakers:
Described by the Guardian as "Nigeria's favourite satirist", Adeola Fayehun is a satirist and journalist who focuses on issues that affect the daily lives of people across the African continent. She achieved global prominence for her 2015 on-street interview with Zimbabwean President Robert Mugabe, when she asked him when he would step down. Formerly a reporter with SaharaTV, Adeola now hosts the satirical news show Keeping It Real with Adeola on YouTube, where she has amassed a following of more than 200,000 subscribers.
Julian Morrow is a television writer and producer, comedian and media commentator. He is best known as a member and co-founder of the satirical media empire The Chaser. He also founded Giant Dwarf, a theatre venue and comedy company. He has made TV shows that include The Election Chaser, CNNNN, The Chaser's War on Everything, The Hamster Wheel and The Checkout.
Professor Umberto Ansaldo (chair) is Professor of Linguistics and Head of the School of Literature, Arts and Media (SLAM) at the University of Sydney. He started his academic path as a student of Chinese language and literature at the University of Venice, Italy, and went on to earn a PhD in linguistics from the University of Stockholm, Sweden. Since then he has been conducting research on languages of East, South, and Southeast Asia, with a focus on socio-historical and typological processes. He has also published and edited a number of volumes and articles on Pidgin and Creole languages, their evolution and their historiography.
Image: pictured from left to right – Julian Morrow, Adeola Fayehun and Umberto Ansaldo
For more information about how the University of Sydney handles personal information, please click here.