Description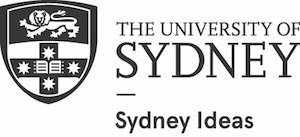 Improving our cities and housing conditions can increase our quality of life, prevent disease, and help mitigate climate change. What does this look like in practice, and how might we get to this place? Let's get (urban) planning.

When housing is structurally deficient, it exposes people to risk of injury and illness. Poor access to walking and recreation opportunities, urban heat islands and long journeys to work can all impact on our health and wellbeing.
How can better designed, constructed and maintained housing address these issues, and more importantly, in a way that's sustainable and equitable?
This event brings together a range of perspectives. David Jacobs, a member of the World Health Organisation working group on Health and Housing, will summarise key insights from Housing and Health guidelines (WHO, 2018), which provides strong evidence and recommendations to reduce the health burden of housing.
Environmental health researcher Luke Knibbs will outline the effects of housing conditions on childhood illness while Jennifer Kent, a research fellow in urban planning, will describe the aspects of city design that have negative impacts on public health and what we can do to improve.
This event is part of The Festival of Urbanism (2-12 September), presented by Henry Halloran Trust with the support of the University of Sydney School of Architecture, Design and Planning; Monash Urban Planning and Design; Charles Perkins Centre; and Planning Institute of Australia.
Find out how the University of Sydney handles personal information here.
---
Event image: Tom Rumble on Unsplash