Description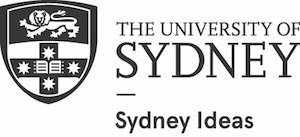 A Sydney Ideas forum co-presented with the Department of Media and Communications
Is home a closed-off and self-sufficient place, or can it be reimagined to be where we find our connections to others and the world?
By exploring home in relation to the figure of the stranger and public space, as well as with a focus on practices of dwelling and materialities, the authors of Reimaging Home in the 21s Century, demonstrate that thinking differently about home advances our understanding of belonging as a social process in which we are all implicated.
Join us for panel discussion with some of the contributors as they suggest that our home does not 'belong' to us, rather we 'belong' to home.
The speakers:
Associate Professor Ellie Vasta

, Department of Sociology, Macquarie University

Dr Justine Lloyd, Lecturer, Department of Sociology, Macquarie University
Professor Greg Noble, Institute for Culture and Society, Western Sydney University
Dr Justine Humphry, Lecturer in Digital Cultures, Digital Cultures Program, Department of Media and Communications, Faculty of Arts and Social Sciences
Professor Heather Horst, Department of Media and Communications, Faculty of Arts and Social Sciences, the University of Sydney