Description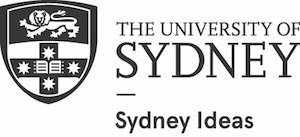 Sydney Ideas co-presented with Sydney Law School, the European Studies Program, and the Human Rights Program, in the Faculty of Arts, the University of Sydney, and the Delegation of the European Union to Australia

The European Union and its Member States hold a strong and principled position against the death penalty and its abolition is a key objective for the Union's human rights policy. The EU is strongly committed to ensuring worldwide respect for the universal and absolute prohibition against torture and other cruel, inhuman or degrading treatment or punishment.

Trade can play a role towards this objective. Indeed, the European Union has applied export restrictions and controls on tools used for capital punishment and torture for more than twelve years. As a consequence, the availability of goods for capital punishment and torture has become more difficult and more expensive.

In September in New-York, Commissioner Malmström and Ministers of like-minded countries have launched the Alliance for Torture-Free Trade to stop the trade in goods used for torture and the death penalty.

In her public lecture in Sydney, the Commissioner will outline the goals of this Alliance, the future steps, and how trade can contribute to the promotion of human rights, not only against torture and capital punishment, but also through the reduction of poverty, promotion of LGBTI rights and sustainable development.

ABOUT THE SPEAKER
Cecilia Malmström is a Swedish politician who has served as European Commissioner for Trade since 2014, having previously served as European Commissioner for Home Affairs from 2010 to 2014. In her current position, she represents the EU in the World Trade Organisation (WTO) and other international trade fora. She is also responsible for negotiating bilateral trade agreement with key countries, including the soon to be launched negotiations with Australia. Prior to her appointment as a Commissioner, she had served as a Member of the European Parliament 1999–2006 and as Swedish Minister for European Union Affairs 2006–2010. She is a member of the Liberal People's Party, which is represented by the A.L.D.E. in the European Parliament. Cecilia Malmström holds a Ph.D. in Political Science, Department of Political Science from Göteborg University.
Date and Time
Location
Law School Foyer
Sydney Law School
Eastern Avenue
University of Sydney, NSW 2006
Australia