Description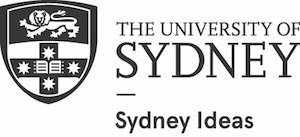 The Sydney Ideas Post Truth Initiative Series examines fake news, alternative facts, lies, bullshit, and propaganda, from a range of perspective–from the courtroom to cancer research, from philosophy to screenplays, from Orwell to Sean Spicer–with the goal to better understand the post-truth crisis, and to advise on how facts and reason might survive in this climate.

Thursday 14 September* – Politics and Truth

Co-presented with the Sydney Democracy Network for the Festival of Democracy.

There are many signs we've entered a 'post-truth' era defined by the burial of 'objective facts' thanks to a public avalanche of 'appeals to emotion and personal belief' (OED). Critics of this 'post-truth' trend like to stress the political dangers of growing government secrecy, the lies of politicians, corporate bullshit, media silence and populists' talk of 'fake news'. They call for a recovery of 'truth' in public life.

But how credible is the appeal by journalists and others to recapture 'truth' in our public lives? What exactly is truth? Why is it important? Or is it not as important as we imagine? Does truth-telling have its limits? Might 'truth' be fading from our lives, and might bidding 'farewell to truth' be a good thing? Two white, male still-very-much-alive professors explain their agreements, and their disagreements.

Speakers: Colin Wight, John Keane

Colin Wight is a Professor in the Department of Government and International Relations at the University of Sydney (having previously been based at Aberystwyth) and is also Editor-in-Chief of the European Journal of International Relations. His work has primarily been in the philosophy of social science (and particularly critical and scientific realism) as applied to International Relations and his research interests originate in the desire to explore and understand the fragmented nature of International Relations Theory and to embed this understanding in wider intellectual and public debates. He is the author of Rethinking Terrorism (2015) in which he argues that terrorism is not only a form of political violence but also a form of political communication and can only be understood – and countered effectively – in the context of its relationship to the state.

John Keane is Professor of Politics at the University of Sydney and at the Wissenschaftszentrum Berlin (WZB), and founder of the Sydney Democracy Network (SDN). John Keane was educated at the Universities of Adelaide and Toronto (where he was mentored by C. B. Macpherson) and King's College, University of Cambridge. He is the author of more than 25 books, including The Life and Death of Democracy (2009), Violence and Democracy (2004) and Václav Havel: A Political Tragedy in Six Acts (2000). Before the European revolutions of 1989, he first came to public prominence as a defender of 'civil society' and the democratic opposition in central and eastern Europe. His political and scholarly writing during that period was often published under the pen name Erica Blair, in a nod to the doyen of 'truth' in totalitarian times, George Orwell.

The Post Truth Initiative Series is presented by the Post Truth Initiative, a Sydney Research Excellence Initiative at the University of Sydney. The initiative brings together scholars of media and communications, government and international relations, physics, philosophy, linguistics, and medicine, and is affiliated with the Sydney Social Sciences and Humanities Advanced Research Centre (SSSHARC), the Sydney Environment Institute and the Sydney Democracy Network.
Series Chair: Professor Nick Enfield, Professor of Linguistics.
*Please note the new day, time, and venue for this event.