Description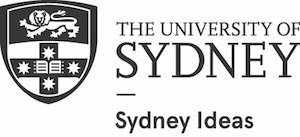 Polar regions are increasingly at the centre of environmental, geo-political and cultural shifts, but it has now become imperative to protect these pristine wilderness areas from catastrophic change.
The poles have become a striking focus for observing and understanding environmental change in recent times. Global warming is melting glaciers across the world at an alarming rate, and experts warn that humans have only 12 years to take action to avert devastating and irreversible climate change. This change could include the extinction of unique species such as polar bears, who won't be able to adapt if their habitat disappears.
At the same time human exploitation of the polar regions presents us with a changing theatre of geo-politics, particularly when ships are ploughing new routes through melting ice floes. The prospect of warming polar regions is generating fresh interest – and concern – about new industrial and military applications for the poles.
The Antarctic Treaty System – a bundle of international agreements that regulate the Antarctic region – has taken on a new significance as a model for cooperative international action. Firmly established images of the poles as pristine wilderness areas have been called into question, forcing humans to rethink their relationship to the Arctic and Antarctic through literature, media, and culture.
This panel will discuss how our relationship with the polar regions has changed in the 21st century and what the polar regions reveal about the broader environmental challenges facing the world today, as we collectively combat climate change and unpack its deeper implications.
The speakers
Professor Elizabeth Leane, University of Tasmania
Professor Tim Stephens, University of Sydney
Dr Rohan Howitt, University of Sydney
For more information about how the University of Sydney handles personal information, please click here.
---
Lead image credit: Annie Spratt on Unsplash