Description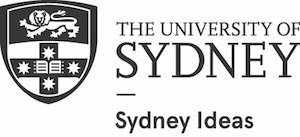 A Sydney Ideas forum co-presented with the School of Social and Political Sciences, the International Campaign to Abolish Nuclear Weapons (ICAN), the Evatt Foundation and the Council for Peace and Justice
A quarter of a century after the end of the cold war, the spectre of nuclear conflict looms large once again. While nuclear brinkmanship dominates headlines, a powerful coalition of governments and civil society is forging the path to eliminate these worst weapons of mass destruction.

This year, a majority of nations negotiated and adopted the Treaty on the Prohibition of Nuclear Weapons; the first Treaty to outlaw the development, stockpiling, possession, transfer, hosting, testing, use and threat of use of nuclear weapons. It is a categorical rejection of nuclear weapons, placing them in the same legal category as other banned weapons including chemical and biological weapons.

The International Campaign to Abolish Nuclear Weapons (ICAN) was awarded the 2017 Nobel Peace Prize for its part in spearheading the ban treaty effort, but the work is ongoing. The new Treaty will not eliminate nuclear weapons by itself. The labour, peace and humanitarian movements in Australia have a vital role to play. Join us for a forum to discuss the work of ICAN so far, and what else needs to be done.
Join us for a forum to discuss the mission of ICAN, what they have achieved so far, and what work still needs to be done.
SPEAKERS:
Tim Ayres is the National Research Coordinator of the Australian Manufacturing Workers' Union.

Tara Gutman is Acting National Manager, International Humanitarian Law (IHL) and Advocacy at Australian Red Cross.

Tim Wright is Asia-Pacific director of ICAN. He is a member of the international staff team and has been involved in the campaign since 2006.

Frank Stilwell (moderator) is Professor Emeritus in Political Economy in the School of Social and Political Sciences at the University of Sydney.