Location
Messel Lecture Theatre
Sydney Nanoscience Hub
Physics Road
Camperdown, NSW 2006
Australia
Description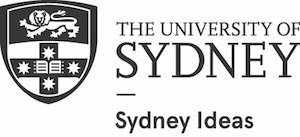 What is nano 3D printing, and how will it transform our lives? Professor Martin Wegener from Karlsruhe Institute of Technology will deliver the inaugural Sydney Nano public lecture.
Engineering and medical uses of the future are limited by what's available from today. Nano printing means we can build things from the nano scale, atom by atom, and make new things that don't exist yet. Nano printing will allow us to make materials that we can only imagine – and can't even imagine – yet.
It could help us to develop an invisibility cloak, create cell scaffolding for cancer research, and so much more.
3D printing is already being used to output micro-optical components, metamaterials, scaffolds for biological cell culture, and 3D security features. In this talk, world-renowned nanotechnology expert Professor Martin Wegener will give an introduction into one of science's most exciting and rapidly evolving technologies.
Professor Wegener will be joined by University of Sydney Professor Hala Zreiqat, 2018 NSW Premier's Woman of the Year. Professor Zreiqat's work is focused on using this technology to improve health outcomes, create economic benefits and advance a skilled workforce in nano technology.
The speakers
Professor Martin Wegener,

Karlsruhe Institute of Technology

Professor Hala Zreiqat,

University of Sydney
For more information about how the University of Sydney handles personal information, please click here.