Description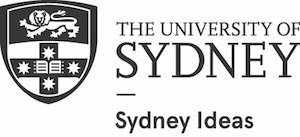 In the last two years, women and men across the world have united to forge a new path to a gender-equal world. The high-profile rise of movements such as #metoo and Time's Up has punctuated global protests against sexual violence. In January this year millions of women in India joined hands to form an extraordinary 619-kilometre wall of protest to champion gender equality in that country.
These large-scale actions initiate cultural change on a large scale, and are incredibly powerful, but how can we each play our part in achieving sustained cultural change? What is the process for getting to that point?
Join the University's Vice-Chancellor, Dr Michael Spence – a Male Champion of Change – Elizabeth Broderick AO, Independent Expert on the United Nations Human Rights Council Working Group on Discrimination Against Women, and celebrated ABC journalist Sarah Ferguson as they discuss these fundamental questions and look ahead to the future.
Elizabeth, Michael and Sarah will share key learnings gleaned from their extensive experience and their insights into the most important factors in cultural change movements, and the positive impact for individuals, organisations and society.
The speakers
Elizabeth Broderick AO
Dr Michael Spence AC, Vice-Chancellor and Principal of the University of Sydney
Sarah Ferguson, journalist
For more information about how the University of Sydney handles personal information, please click here.