Description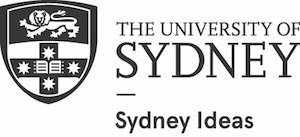 A Sydney Ideas, Westmead event

Summer is here and so are the mosquitoes. They're a natural part of our local environment but these blood sucking pests can be more than just a nuisance, they can be a health risk too. Thousands of Australians fall ill following a mosquito bite each year and the risks seem to be getting worse. Outbreaks of the mosquito-borne Ross River virus have struck many regions of Australia in recent years, including at the fringes of our major cities.

What will the future hold with a changing climate? What can we do in our cities to help beat the bite of mosquitoes while also keeping our local wetlands and wildlife healthy?

If you want to learn more about protecting you and your family from mosquitoes, join us for a thought-provoking panel discussion. Four experts will share their understandings of how wildlife in our local bushlands and wetlands influence mosquito risk and share some tips on keeping people and pets protected from mosquitoes this summer.

Hosted by Professor Tony Capon, the inaugural Professor of Planetary Health at the University of Sydney, this event is sure to leave you with a new perspective on mosquitoes and their place in our cities.

SPEAKERS:

Dr Michael Walsh, infectious disease epidemiologist with the Marie Bashir Institute for Infectious Diseases and Biosecurity, University of Sydney
Jayne Hanford, PhD student in the School of Life and Environmental Sciences, Faculty of Science, The University of Sydney

Dr Cameron Webb, medical entomologist with NSW Health Pathology and Marie Bashir Institute for Infectious Diseases and Biosecurity, University of Sydney
Dr Hannah Bender, veterinary pathologist at the Australian Registry of Wildlife Health, Taronga Zoo