Description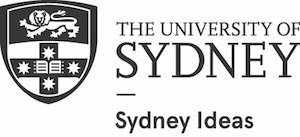 Dr Mark Stafford Smith, Chief Coordinating Scientist – Adaptation, CSIRO
Sydney Ideas co-presented with the Planetary Health Initiative at the University of Sydney
Future Earth is a major international research platform providing the knowledge and support to accelerate transformations to a sustainable world. Launched in 2015, it is closely engaged in international processes such as the United Nations' Sustainable Development Goals (SDGs)and climate and biodiversity agreements United Nations Framework Convention on Climate Change and the Convention on Biological Diversity. Mark Stafford Smith from CSIRO Australia is chair of the Future Earth's Science Committee, which aims to ensure that Future Earth science is of the highest quality and makes recommendations on new and existing projects, as well as emerging priorities for research.

For his Sydney Ideas talk Mark addresses the theme of integration: of research disciplines, policy responses, knowledge systems, and means of implementation.

In our specialised world, all these forms of integration are often challenging, demanding time for discussion and understanding that is antithetical to neoliberal notions of efficiency. As we now live in a time of unprecedented and accelerating rates of change, how can integration help scientists respond effectively to the framework provided by the UN SDGs and support the transformation to a sustainable world?

About the speaker:
Dr Mark Stafford Smith coordinates climate adaptation research across the Commonwealth Scientific and Industrial Research Organisation (CSIRO). He interacts regularly with national and international policy issues around adaptation.

Since 2013 he has been Chair of the inaugural Science Committee for Future Earth. Mark lived in Alice Springs for 20 years and, as a desert systems ecologist and past CEO of the Desert Knowledge Cooperative Research Centre (CRC), focused on the science of desert living and sustainable management of outback environments.
(Image: Paulo Simões Mendes on Unsplash)