Sydney Ideas - Looking Beyond the Hype: a candid assessment of cancer resea...
Description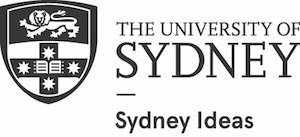 Sydney Ideas co-presented with the Faculty of Science

ABOUT THE SPEAKER
Professor Tito A. Fojo, MD, PhD is Professor of Medicine and Co-Director, Adrenal Center at Columbia University Medical Center. Dr Fojo joined the National Cancer Institute in 1982 as a Clinical Associate in the Medicine Branch and became a Principal Investigator in the Medicine Branch.

In addition to his clinical expertise Dr Fojo has been very interested in the design, conduct and interpretation of oncology clinical trials and has helped to pioneer a novel method of analysis that dissects rates of tumor growth and regression as concurrent events. Related to this he has also written extensively about the cost of cancer therapeutics, the magnitude of the problem and how this might be addressed.

More speaker information


Professor Tito A. Fojo is a guest of the 12th International Symposium on Platinum Coordination Compounds in Cancer Chemotherapy - 2017.