Description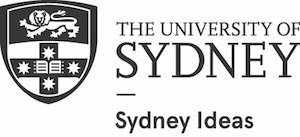 Ageing is the main cause of chronic diseases such as Alzheimer's, cancer and cardiovascular disease. Given this exorable link, can we extend our lifespan without risking our health and quality of life?
The older we grow, the more susceptible we are to illness. Is there anything that can be done to delay ageing? And does living healthier mean living longer? Our esteemed panel of speakers will explore interventions that impact the ageing process.
Hear from the University of Sydney's Professor Luigi Fontana, who offers insights into the role of diet in contributing to healthy longevity. Professor Brian Kennedy brings pharmaceuticals into perspective, and considers how they can help to delay ageing. Dr Felipe Sierra from the United States-based National Institute on Aging will focus on geroscience – what is it and why does it matter? How can understanding the biology of ageing help us to address chronic diseases?
Professor Victoria Cogger will chair this event, and add to the conversation her insights into how understanding the biology of ageing is helping us develop novel innovative therapies to prevent age-related disease.
The speakers
This event is presented in conjunction with the Australian Biology of Ageing Conference 2019 (held on 26-28 August 2019 at the University of Sydney), a collaboration between the Charles Perkins Centre, the Ageing and Alzheimer's Institute and the Nathan Shock Centers. Find out more information about the conference.
---
Visit the website for full event details about speakers, ticketing, venue and access. Find out how the University of Sydney handles personal information here.