Location
Nepean Clinical School Auditorium
62 Derby St
Kingswood, NSW 2747
Australia
Description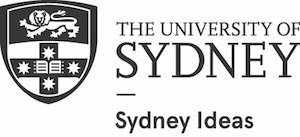 The misconception that obesity develops within an individual purely as a result of gluttony or sloth remains prevalent within the Australian community and underlies much of the discussion around strategies to address the problem. The prevailing narrative is that obesity is a result of personal failings, and therefore the solutions must come from the individual and should not impinge upon the rest of the community.
How is it then that two out of three adults and one quarter of children in Australia are already overweight or obese?
The truth is that obesity in any individual results from a complex interplay of biological predisposition with the social, political and economic environment that drives behaviours. As such, it is a societal problem requiring whole-of-community solutions. This does not diminish each person's requirement to commit to appropriate behaviours to maintain a healthy weight for themselves and their children, but society also needs to commit to providing an environment that supports rather than inhibits their efforts to achieve these outcomes. Failure to accept our communal responsibility for the drivers and solutions to obesity results in the discrimination and stigmatisation of individuals who are already affected by the consequences of it.
This event will explore the role of weight stigma and 'obesophopbia' as a barrier to collective action on obesity. It will explore how a change in the narrative around this issue will lead to real and measurable progress in the fight against the obesity epidemic.
The speakers:
Professor

Stephen Simpson

is Academic Director of the

Charles Perkins Centre

, foundation member of the Obesity Collective and Chair of its Curators group, and Professor in the School of Life and Environmental Sciences at the University of Sydney.

Emily Maguire is the author of five novels and two non-fiction books. Her latest novel,

An Isolated Incident,

was shortlisted for the Stella Prize, the ABIA Literary Fiction Book of the Year and the Miles Franklin Literary Award.

Louise Stone is a registered midwife and Clinical Nurse Specialist who has worked at Nepean Hospital in Sydney for the last nine years as a midwife within Women's and Children's Health and the Nepean Family Metabolic Health Service.

Catherine Pelle is the director of an early learning centre in Penrith and baton twirling extraordinaire currently serving as the vice president of special projects for Twirling Australia.
For more information about how the University of Sydney handles personal information, please click here.