Description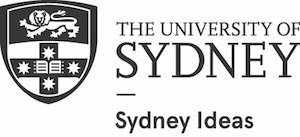 Learning as design and performative action: Symbolic technologies and challenges for education in digital societies
SPEAKER: Roger Saljo, University of Gothenburg
A Sydney Ideas event for the Education and Social Work Dean's Lecture Series
The purpose of education is to contribute to reproducing the knowledge and skills that are relevant for a society. In traditional societies with a low division of labour this implies focussing on reproducing knowledge that is stable and well known. In societies undergoing rapid change, due to factors such as digitalisation, globalisation and an increasing knowledge production, the situation will be different. Education and instruction – from preschool to university – can no longer be modelled solely on what is known but has to be forward looking and based on visions of a largely unknown future. In the lecture, it will be argued learning as we know it is currently changing in nature from its traditional focus on reproduction to a focus on learning as design.

ABOUT THE SPEAKER:
Roger Säljö specializes in research on learning, interaction and human development in a sociocultural perspective, where he has published extensively. Much of his work is related to issues of how people learn to use cultural tools and how we acquire competences and skills that are foundational to learning in a socially and technologically complex society. In recent years, he has worked extensively with issues that concern how the so-called new technologies transform human learning practices inside and outside formal schooling. In this field, he has been responsible for the national research program, LearnIT, funded by the Knowledge-foundation and which finished in 2009. Roger Säljö has also been engaged in interdisciplinary work with colleagues from a range of different disciplines including medicine and health care, various natural sciences, linguistics and several others. Since 2006 he has been Director of the Linnaeus Centre for Research on Learning, Interaction and Mediated Communication in Contemporary Society (LinCS), a national centre of excellence funded by the Swedish Research Council. Roger Säljö is one of the founding editors of the journal Learning, Culture and Social Interaction.He has supervised 47 Ph. D. students to their degree.
Education and Social Work Dean's Lecture Series
The Education and Social Work Dean's Lecture Series provides an opportunity to hear internationally renowned experts as they contribute to the debates and discussions in education, social work and social policy. The lectures are free and open to the public.