Description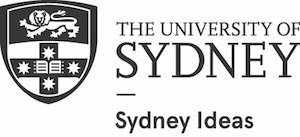 As the digital divide closes, the world and all its peoples are increasingly meeting online. But whose knowledge is dominating in these new digital spaces?
In 2016, the UN declared Internet access to be a human right, on a par with clean water, shelter and food. Latest research shows that more than half of the world's 7.6 billion inhabitants now use the Internet.
However, the initial euphoria of the Internet and its potential for giving everyone an equal voice is fading as it becomes clear that the online world reflects the inequalities of the offline world.
Join us as digital geographer Martin Dittus, from the Oxford Internet Institute, maps on a global scale the different ways knowledge is migrating online and identifies whose voices are loudest.
This Sydney Ideas event will open the international conference Worlds of Wikimedia: communicating and collaborating across languages and cultures, which will be held at the University of Sydney from 12-14 June.
For more information about how the University of Sydney handles personal information, please click here.