Description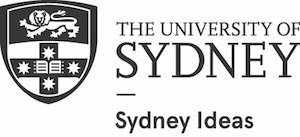 Co-presented with the Planetary Health Platform and Wiser Healthcare.
One of the world's most pressing environmental issues is climate change, and it doesn't help that Australia's healthcare system is contributing to 7% of the nation's carbon footprint.
In this Sydney Ideas talk, Dr David Pencheon and the panel will discuss how the Australian healthcare system is one of the leading contributors to climate change, how big data-sets can be used for quantifying supply-chain impacts of healthcare, and explore how the health and care sectors can work together to drive large-scale transformational change by addressing environmental, social and economic sustainability in a holistic manner.
Speakers:
Dr David Pencheon founded the NHS Sustainable Development Unit, which provides leadership, support and policy input to ensure the NHS in England is the leading public sector organisation in promoting sustainable development and mitigating climate change. Previously, he was Director of the NHS Eastern Region Public Health Observatory from 2001 to 2007, serving the East of England. He has worked as a Director in the NHS R&D programme, and in China in the early 1900s with Save the Children Fund (UK). Prior to that he was clinician in secondary care.
Alexandra Barratt is a Professor of Public Health in the School of Public Health, University of Sydney. She has a background in epidemiological research spanning clincal epidemiology and public health epidemiology. She is recognised internationally for her research to quantify the benefits and harms (including overdiagnosis) of cancer screening, particularly breast cancer screening. She is lead investigator on Wiser Healthcare, an NHMRC funded research collaboration to reduce overdiagnosis and overtreatment in healthcare.
Dr Greg Stewart is a health manager and public health physician. He is the Director, Primary Integrated and Community Health for South Eastern Sydney Local Health District (SESLHD) and is responsible for the it's strategic approach to integrated care and chronic disease management, and for the development and implementation of SESLHD's Environmental Sustainability Plan. He has been a senior manager in the NSW Health system for over 30 years.
Arunima Malik is a Lecturer at ISA, School of Physics and the Sydney Business School at The University of Sydney. Her research interests include triple bottom line sustainability and footprint assessments, and hybrid life cycle assessments. Arunima's work involves manipulating global and sub-national trade data-sets to assess the environmental, social and economic consequences of human consumption. She analysed carbon emissions embodied in Australia's health care sector using comprehensive supply chain models.